We may not be ones to show off, but we tend to make an exception when it comes to our people. Every once in awhile, we'll feature one here on Mingle, so you can get to know the real humans keeping it real behind our work.
Meet Carin. She's been directing projects at FINE for 5 years.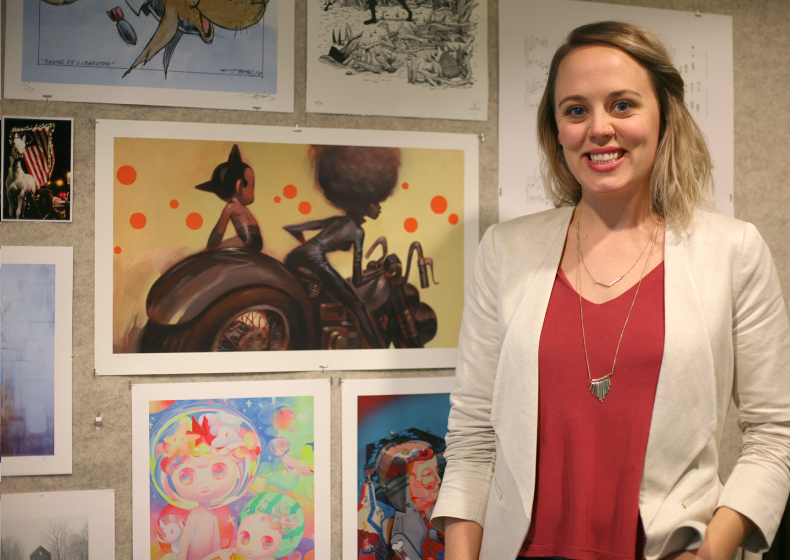 What's kept you around FINE all these years?
FINE runs on wonderful people, and people full of wonder makes time fly.
Favorite type of FINE project?
My favorite projects are always those where the internal and client team dynamics are on point. Internally, you're engaged, ideating together, and all-hands in to make the best possible product. Externally, your client trusts you to create a product that will make them shine. That mutual agreement and respect make everything else a whole lot of fun.
Tell us what you do when you're not working.
I'm finding that perfect harmony of quiet time and new experiences. I practice yoga, hike, dance, play soccer, and love creating the perfect playlist and spending time with friends and family.
Describe you as someone else might.
People would likely say I'm positive and silly. They may also comment on my unique dance moves…yup, "unique" is the right word.
Have a special talent, or weird quirk?
I make a lot of Spotify playlists, and have been known to DJ friends' weddings.
What's your favorite "work" music?
For deep-dive thinking, Ezio Bosso. For administrative tasks, any latin rap. And for that 3pm energy drop, try Parov Stelar.
Living or dead, whose brain do you want to pick for an hour?
A little silly, but I can't think of a better answer: I would pick my Dad's brain. He's alive and well, but pretty quiet, and we don't make the time to dive deeper into conversation like I'd like to. He's full of adventure and travel stories, and tells each one in a way that helps you experience every detail. Time to make that happen.
What random (possibly made up) award would you give yourself?
I'd give myself three:
• Safest Eater while Driving Award
• Funny Faces Best in Show
• Top Performer for Everyday Hiccups
What is something you try to avoid at all costs?
Reading instructions and going to the post office. For instructions, there's YouTube. For the post office, I outsource to willing people in my life.
How do you heal a bad mood?
Good music, deep yogi breaths, hugs, puppy snuggles, coloring, or a long walk.
What makes you feel accomplished?
Humans are capable of incredible things. I feel most accomplished when I've done something new, when I've pushed myself more than I have before, and when we as a team are met with a challenge we conquer together.
"I'll always say yes to…"
Dancing. Always. You don't even need to ask; it's happening.