Bigger, Braver, Bolder: 6 Takeaways from Digital Summit Conference
Posted in Insights
Packed with more information than humanly possible to absorb in two days, the Digital Summit Conference in Portland covered the best and latest conversations in content, search, email, strategy, and more. We sent our fearless Marketing Director Clay Walsh to learn and share. In a four-hour, pre-conference intensive, Shana Sullivan of Vertical Measures (now Investis Digital) workshopped content marketing (a concept, we learned, that has technically only been around for five years). The big takeaway — people like lists. So we're honoring her advice by making this recap article a "listicle."
6 takeaways from #DSPDX
Be bigger, braver, bolder. The world's first Chief Content Officer, Ann Handley of Marketing Profs, set this resonant keynote theme. We live in a noisy world, and marketers must push harder instead of playing it safe. She says, "Engaging content is more about brains than budget." We'll be reading more in her new book, *Everybody Writes.*
[caption id="attachment_19604" align="aligncenter" width="790"]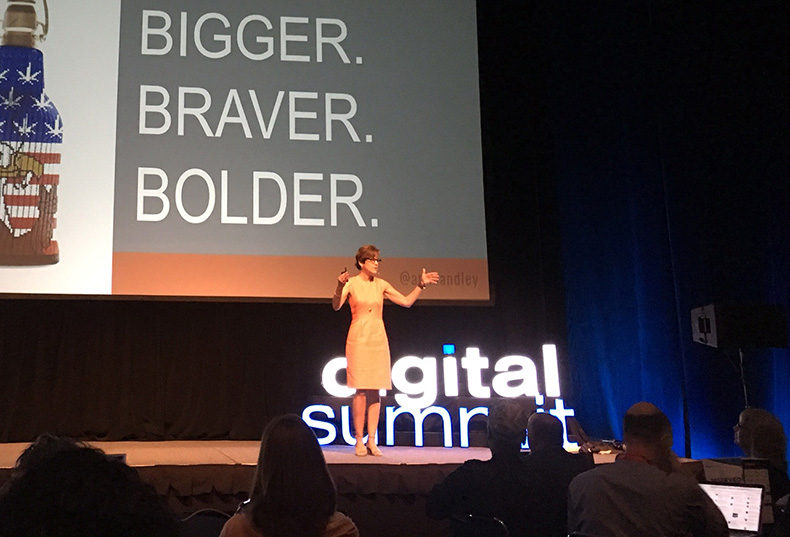 Ann Handley of Marketing Profs[/caption]
People like lists. We're not talking about the type of lists like, "Which Harry Potter character are you based on your fast food preferences." It's more about actionable, bite-size items that people can process and make sense of easily. Oftentimes, lists are just plain considerate.

Mobile First. 54% of users disengage with a company after a negative experience on mobile. You're still imagining people in front of a big screen watching your brand's website like a TV show, aren't you? Well, more than half the time, you're probably wrong. Think mobile.

Nobody cares about you right now. Sorry to be the ones to tell you. Everybody's busy, distracted. They're their own best "ad blockers." So your content should be as non-branded as possible, and should be helpful, thoughtful, and tailored to your audience. Content can't be a commercial about yourself; it's about your audience. Be credible, and lay off the sales pitch.
[caption id="attachment_19607" align="aligncenter" width="790"]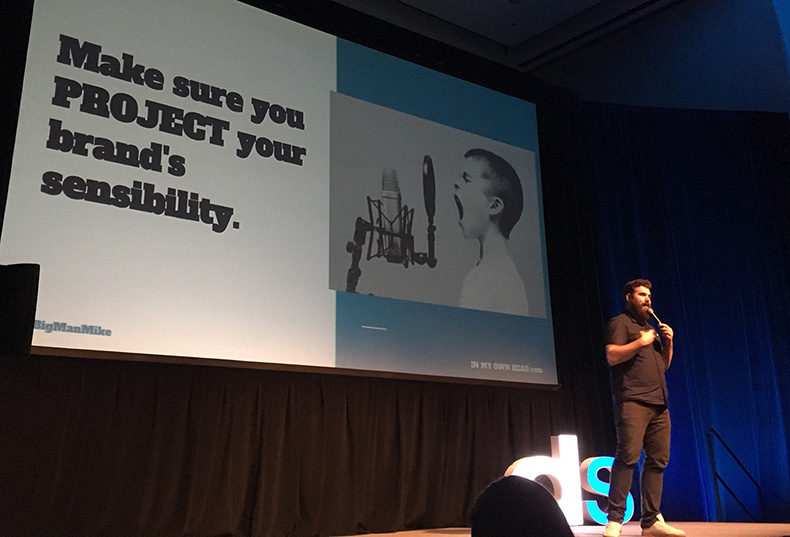 Mike Albanese[/caption]
Attention theft is alive and well. Attention theft is when you find your time and attention was taken without your knowledge or consent. People actually want substance and insights from their content. Just getting people's attention will backfire on your brand if you squander it.

Gen Z. They go by other names (post-millenials, centennials…), but whatever you call them, get to know the folks born somewhere in the mid '90s to '00s timeframe. They are 85 million strong, will soon represent 40% of all consumers, and 85% of them learn about brands through social media. Your business's future success depends on them. (So, after this, do we start back at Generation A?)
[caption id="attachment_19605" align="aligncenter" width="790"]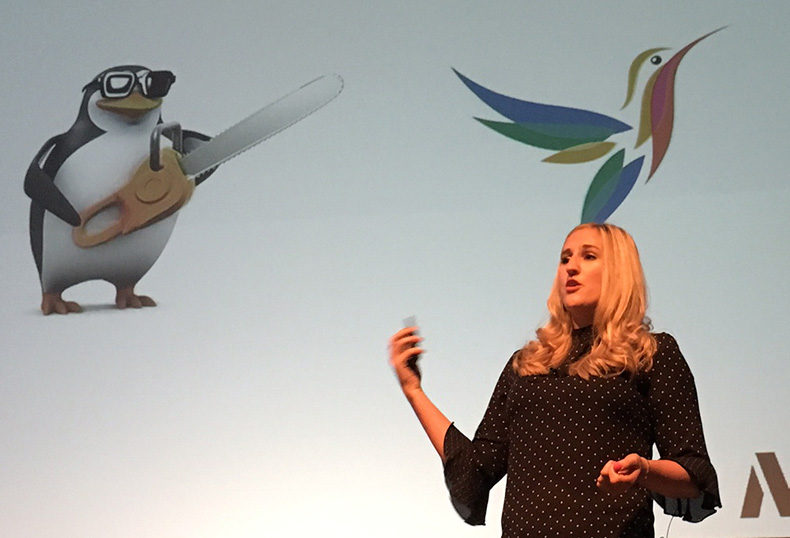 Shana Sullivan of Vertical Measures[/caption]
These 6 are really just the tip of the 76-session iceberg; the topic of digital and content marketing is rich with, well, great content. We look forward to attending again next year.
SaveSave