Ten-X: Branding a $2.8 Trillion Online Real Estate Revolution
Posted in Work — Nov 21, 2016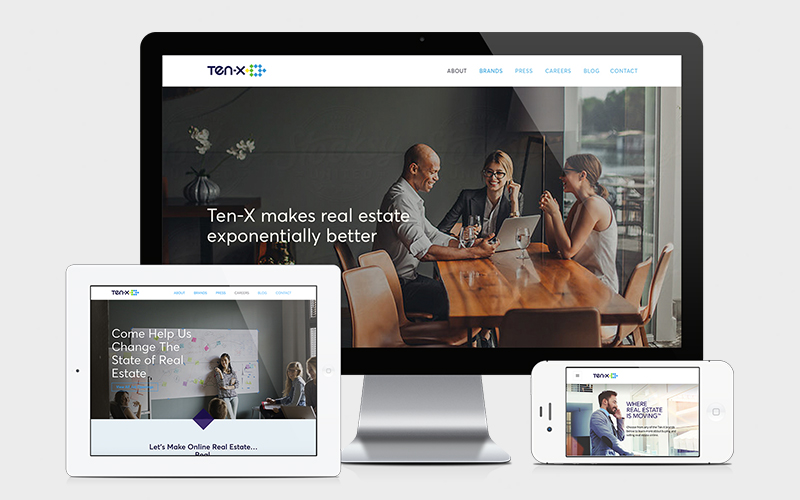 Using a proven platform that's transacted billions as "auction.com," and a big investment from Google Ventures, Ten-X launched at SXSW with ambitious plans to change the way we buy and sell real estate. Other brands help you browse; Ten-X actually does real estate commerce online. That's a vision that could impact $2.8 Trillion in potential commerce in the U.S. alone. Call it the last frontier for online commerce.
Key to the vision is an employer and digital brand that recruits customers, employees, and industry influencers to join in changing the state of real estate.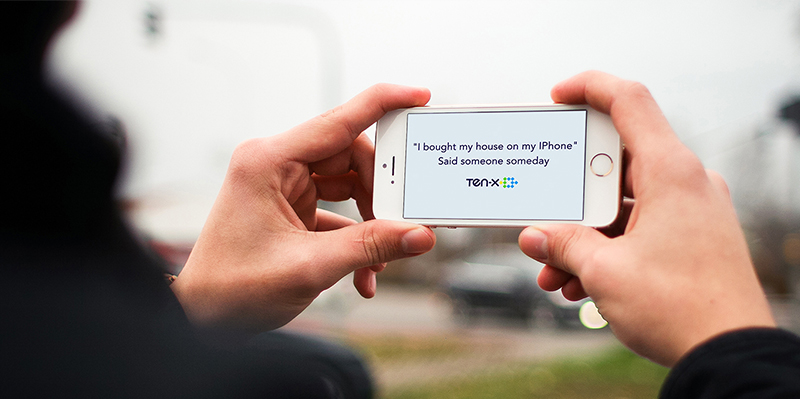 An in-depth discovery and strategy helped shaped the Ten-X employer brand vision. An ensuing campaign brought their vision to life with fun statements about buying your house on your iPhone… without needing a whole room for the paperwork. And their company's new, brand-wide web destination pulled it all together to tell the story of how Ten-X's online platform may just become the most coveted address in real estate.
View the FINE tour.
Launch site.