Stripes Group Renews Its Commitment to Entrepreneurs
Posted in Work — Nov 21, 2013
[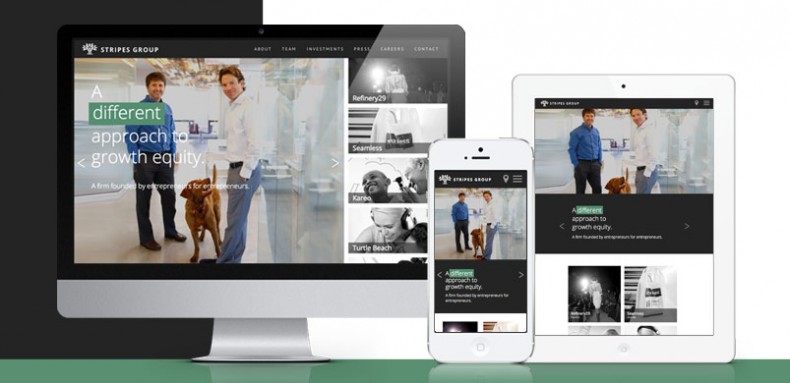 ](http://www.wearefine.com/mingle/wp-content/uploads/2013/11/stripesgroup-slide-02.jpg "")
Stripes Group is a leading growth equity firm that makes $10-100 million investments in emerging companies in the Internet, software, healthcare IT, and branded consumer products sectors. A commitment to entrepreneurship and a passion for building businesses are core principles in Stripes Group's unique approach to growth investment.
[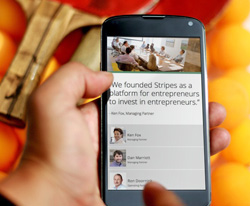 ](http://blog.finedesigngroup.com/2013/11/stripes-group-renews-its-commitment-to-entrepreneurs/stripes-mobile2-250-2/ "")A new responsive website, powered by a custom FINE data delivery solution, showcases Stripes Group's enthusiasm for helping entrepreneurs to reach their goals across the full spectrum of desktop and mobile devices.
Success stories from the Stripes Group portfolio are highlighted with large thumbnail images in the Investments section. Each tile links to a company profile with details of the company's partnership with Stripes Group.
Colorful imagery of the Stripes team and graphics featuring the signature "Stripes Green" highlight the personalities behind the stories.