Red Diamond's Brave New Digital World
Posted in Work — Apr 27, 2015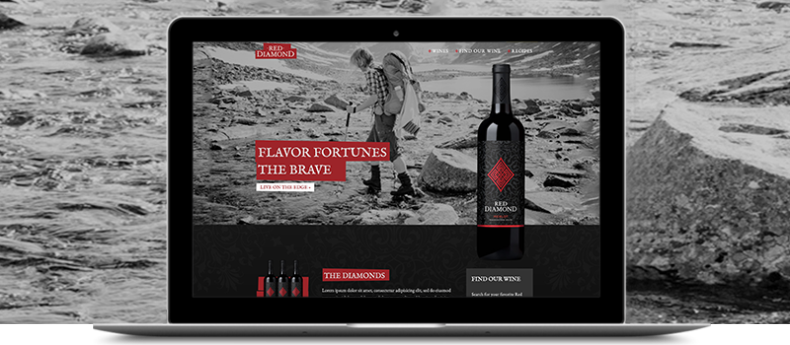 Red Diamond Wine has a new look. When the brand decided to take on new packaging, one that immediately hints at its life on the edge, it needed a new site to tell the full story.
FINE focused site design on Red Diamond's bold nature - where a wine lifestyle meets a life of adventure. The brand roots its new style in rugged edginess to emphasize the modern man's take on the world of wine, so the site's energy is sourced from large, active photography and a classic color palette with a punch of personality. The digital tone and messaging echo Red Diamond's new labels for a synergistic brand focused on communicating a different kind of story.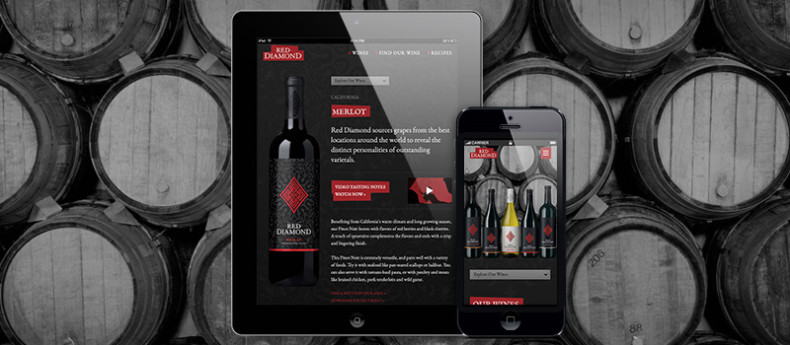 The responsive site is minimal in technical flash, leaning instead on simple hero slideshows on the homepage and creatively engineered tilted titles to provide the wow-factor. Red Diamond's integrity ultimately remains with the site's timeless traits all at once broadening the brand appeal to be more inclusive.
Red Diamond is an exploratory on-site experience that gives you the wine information you need, in the way you want to find it, so you can spend more time figuring out where to take it on your next adventure.