New Double Take Restaurant Brand Gives Hollywood Craft a Starring Role
Posted in Work — Jun 09, 2017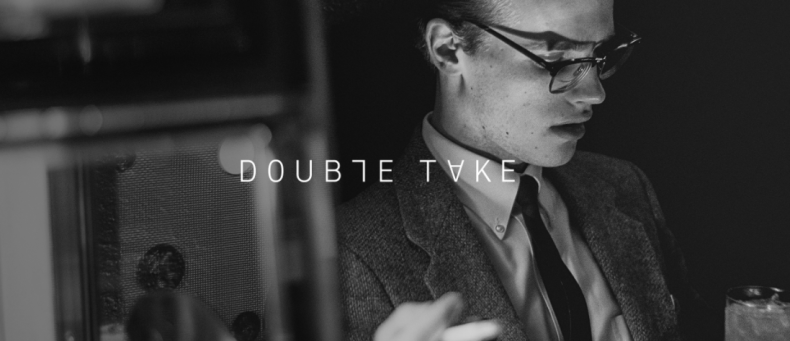 Located on Los Angeles' Wilshire Blvd, Double Take is a modern restaurant and bar with a contrasting style that recognizes the local independent filmmakers' impact on making the city the booming industry it is now.
Beginning with a naming exploration inspired by the maverick independent film spirit, Double Take's identity had to reflect a subtle shift in misperception. Working with the concept of the mirror and perspective, the ID flips the name's L and A, eliciting the name and acting as a reminder to the filmmaker's slight of hand. Collateral is a visual exchange of familiarity with striking compositional arrangements. Guests must interact with the materials to comprehend what's being communicated, inviting a deeper brand connection.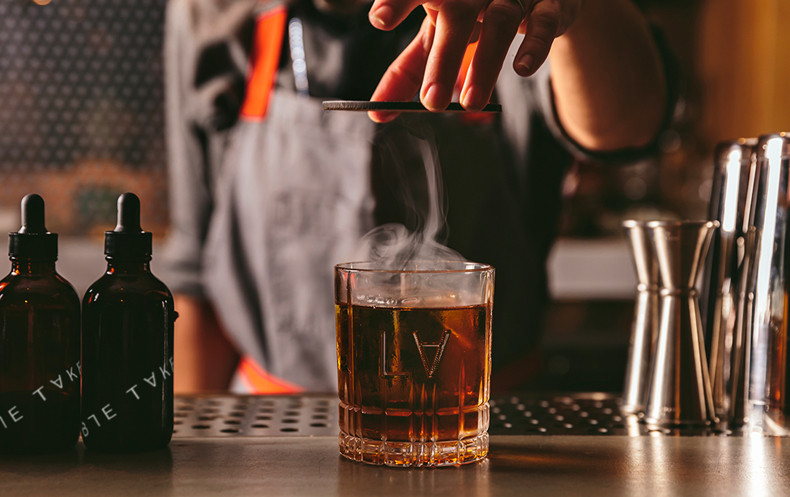 With the logistical dilemma of generating attention while remaining both legible and understated, a suite of menus balance asymmetry and visual wayfinding. Clipped together, the menus elevate their counterpart's content via lines that direct sight to individual headers.
Comprehensively, the brand paradox is of a skillfully focused experience, where intentional distraction is designed to make you look twice.