Definitively Bold is Our MOTTO
Posted in Work — Jun 11, 2015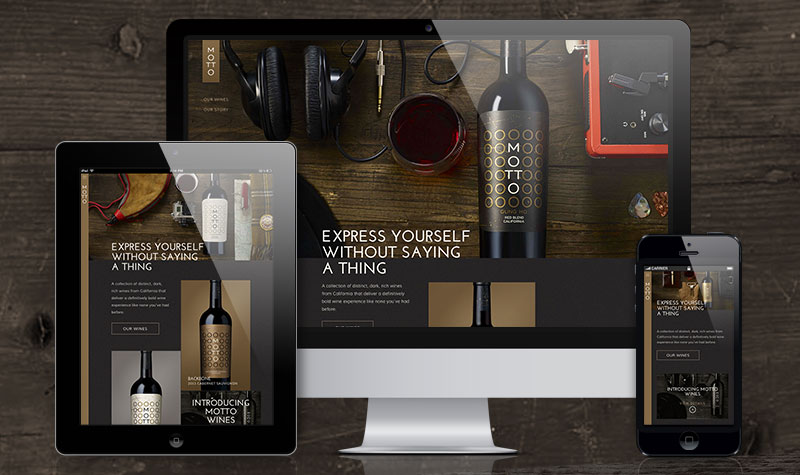 MOTTO Wines is a daring new player in the California wine arena that delivers an adventurous wine experience. Its collection is distinct, dark, and rich - where "Ordinary Just Took an Unexpected Turn".
MOTTO's new fully responsive website - with an irreverent attitude - weaves together a story of defying the ordinary while breaking the rules in style. Charcoal gray and warm wood with touches of gold set the tone for MOTTO's beautiful new digital environment. While imagery of the wines alongside accessories of the good life exemplify the personality of MOTTO's fan following. The strong, clean type supports the bold brand messaging with a modern edge.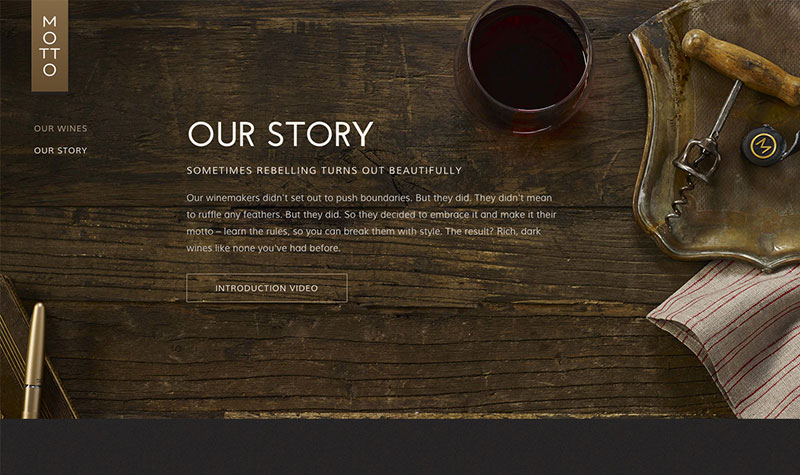 Below the fold, a complex grid system gives motion to the site layout and user experience. Using JavaScript behind the scenes allows the site content and imagery to be placed exactly in the right spot on the grid every time. From desktop to mobile, the pieces stack seamlessly.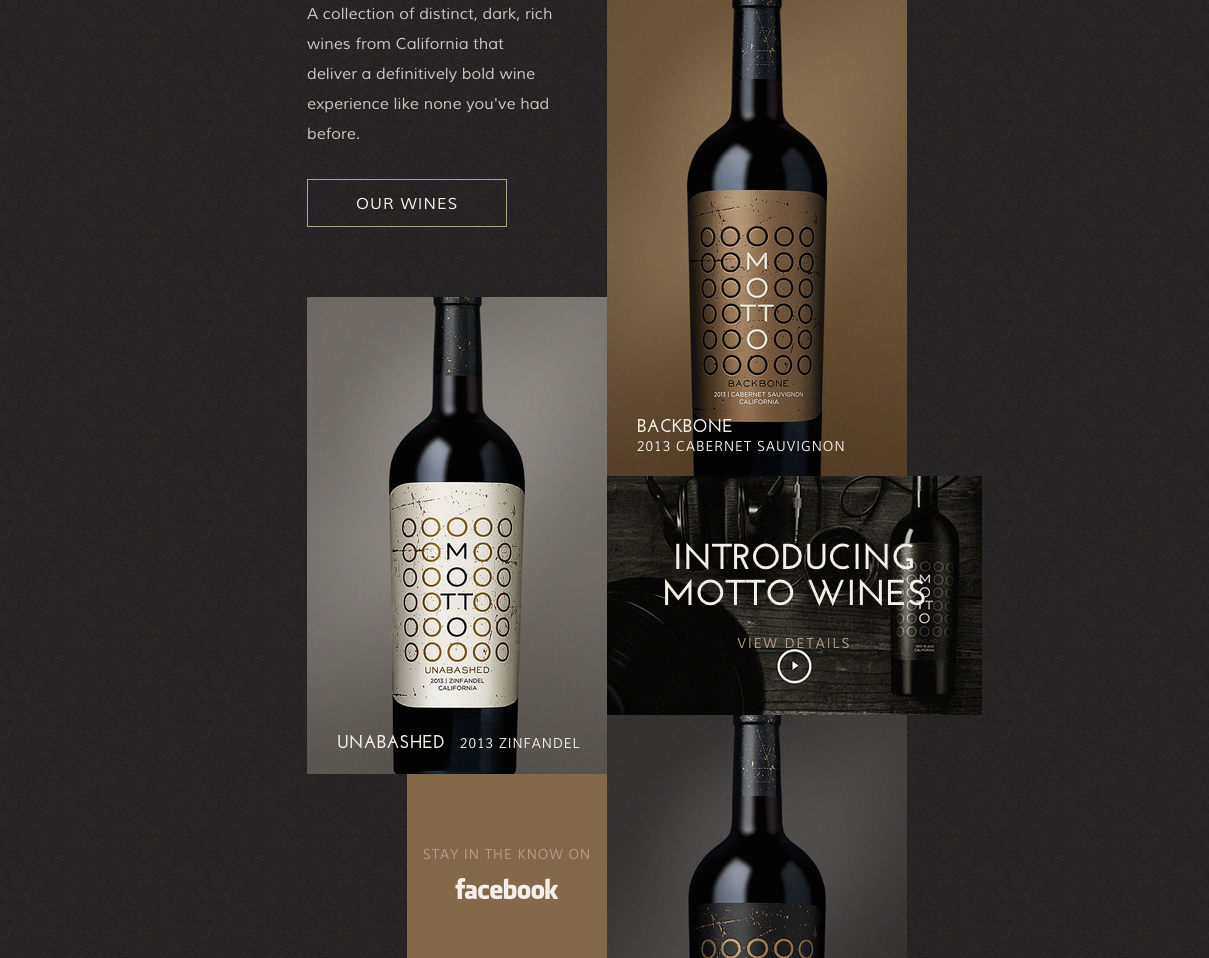 The "Our Wines" section of the site introduces the unique reds and the story of their creation. When selected, each MOTTO wine has its own "glamourous" feature page boasting larger-than-life imagery, wine profile, facts, and tasting sheet.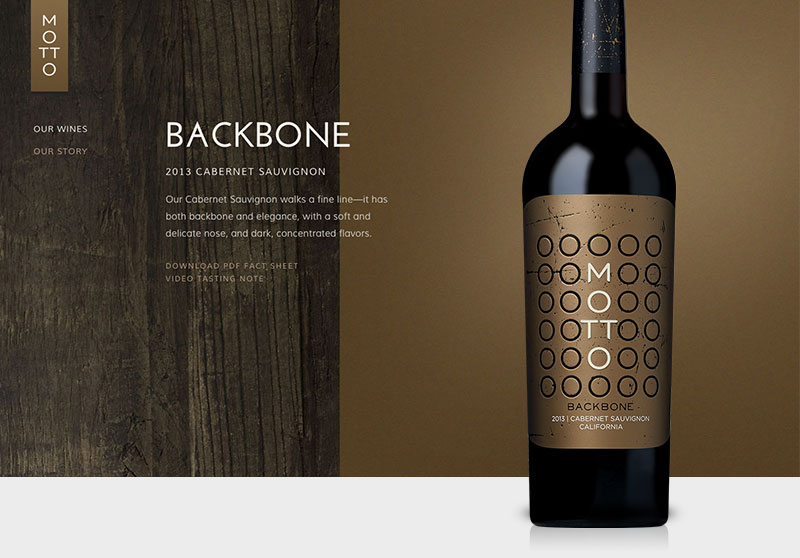 For MOTTO, drinking with friends is what makes the brand so popular among fans. MOTTO engages fans and friends worldwide through the use of Facebook to share the life "mottos" their brand inspires. The new website works to reflect and encourage this engagement with calls to action within each page's carefully placed grid.
When a brand interacts with its consumers, it needs a site to do the same. And with a brand as inviting as MOTTO, its new digital home does so too, boldly.