BBGFX Shows Currency is No Commodity
Posted in Work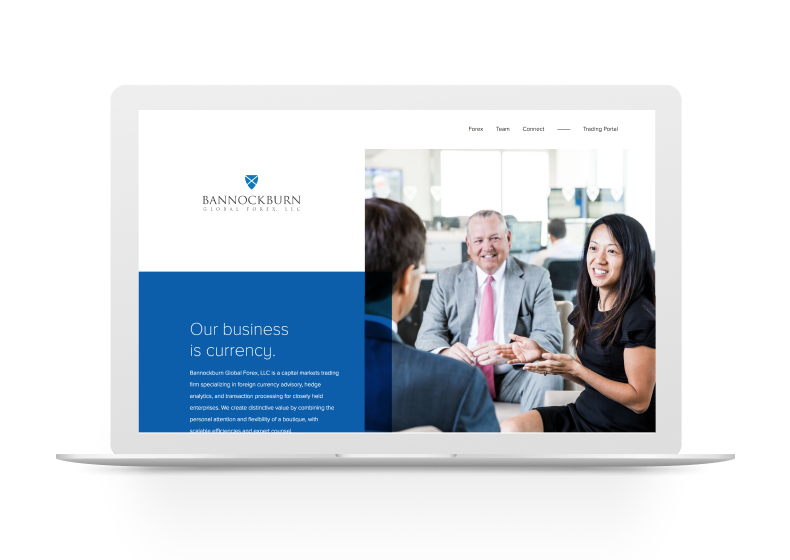 Bannockburn Global Forex (BBGFX) specializes in foreign currency advisory, hedge analytics, and transaction processing. With a boutique approach and specialized services, their expert counsel serves verticals across closely held enterprises, financial sponsors, entertainment, and community and regional banks. Translating their approach into digital space, flexibility tailors their story so current and prospective clients see their full value.
Website design signals BBGFX as an established leader, while positioning them as an innovating financial services firm. Content hierarchy yields to core messages and data-points. Highly personal photography brings the team forward to drive relationships, backed by a bright and clean aesthetic to convey a friendly, modern approach.
Responsive across device types, technically efficient, and visually agile, the new website follows through on BBGFX's commitment to elevating the thinking behind currency into a true strategic advantage.