XOJET Wins W3 Award
Posted in Results — Oct 03, 2018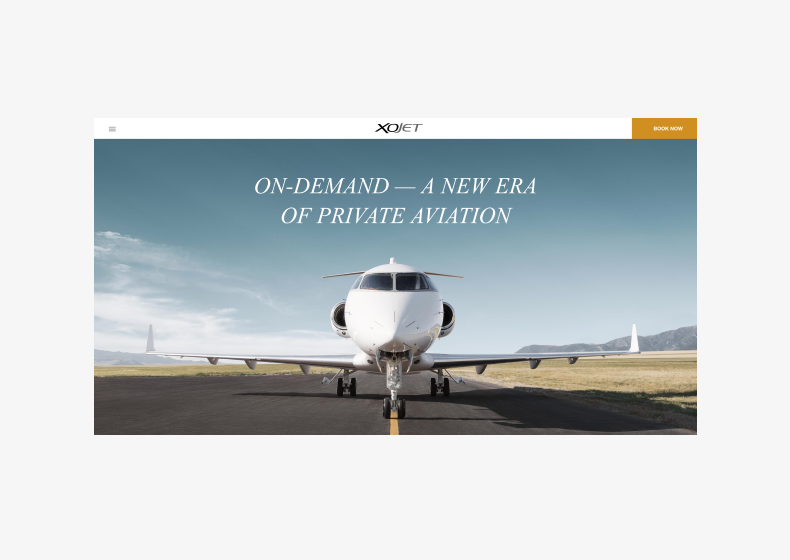 Celebrating digital excellence, the W3 Awards honors outstanding websites, video, apps, and content, judged by the Academy of Interactive and Visual Arts.
In the award's 13th year, the new XOJET website is a Silver winner, for a design that viscerally creates a sense of the flying experience the brand provides.
Balancing immersive imagery with functional, lightweight vector graphics, XOJET's website conveys their services' ease, with full-bleed images that transport viewers into their planes' environments. The modern, app-like graphical touches bring a digital era sense of innovation and simplicity.
This is the website's fourth recognition, which has also won a WMA Award, GDUSA Web Design Award, and been featured in GDUSA.
Congratulations to the teams.
Take the Tour. Launch the site.
Credits
Agency – FINE
Client – XOJET
Project Director – Sara Stockett
Creative Director – Tsilli Pines
Strategist – Steve Fine
Designer – Adam Parry
Developers – Nichole Barrett, Tim Shedor
Information Architecture – Lori Dunkin, Lisa Wright
Copywriter – Josh Kelly