The Residences at Seafire Wins at 2017 WebAwards
Posted in Results — Sep 09, 2017
The Residences at Seafire, a new vision of Cayman luxury, and the FINE team won Outstanding Website at the Web Marketing Association's 2017 WebAwards — the longest-running annual website awards competition, now in its 17th year.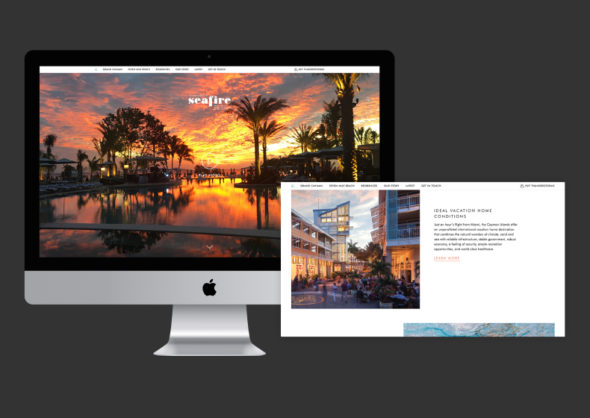 The 2017 WebAward is yet another recognition for Seafire, which also won Best in Class—the highest honor—in the 2017 Interactive Media Awards Hotel/Resort category.
The Residences at Seafire website culminates a years-long collaboration to name, brand, and bring to life the promise of modern living on Grand Cayman's famous Seven Mile Beach. Embodying the Seafire promise of modern living within the timeless allure of the world's most beautiful beach, the Residences at Seafire redefines luxury in the context of natural beauty.
View all winners here.
Take the tour.
Credits:
Agency: FINE
Client: Dart Real Estate
Creative Director: Tsilli Pines
Project Director: Ashley Bird
Strategist: Caroline Moloney
Designer: Joe Flory
Developer: Aaron Ransley
SaveSave
SaveSave