King Estate Winery: Communication Arts Webpick Of The Day
Posted in Results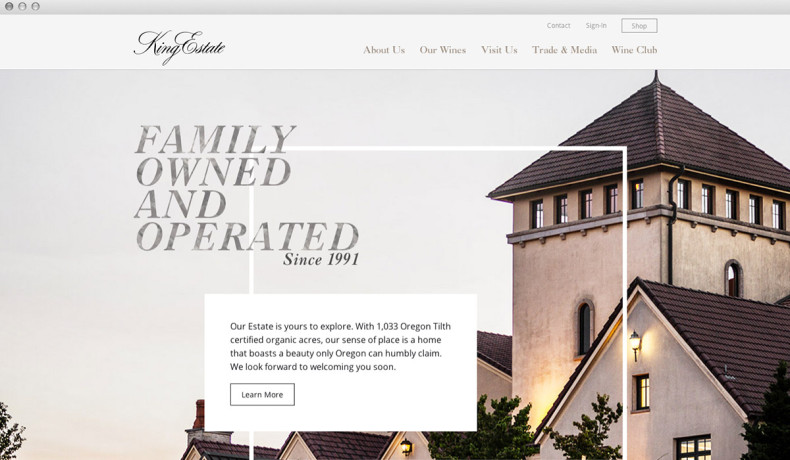 We are delighted the new digital home for King Estate Winery has been recognized as CommArts Webpick of the Day.
Oregon's King Estate is a major wine brand famed for pinot gris. Its image-driven site, with a unique design grid that renders responsively across devices, imparts place and story, and invites seamless exploration of its wines.
CA is a magazine as well as an online community and serves as the premier source of inspiration for everyone involved in visual communication.