Hotel Monaco Takes Home Graphis Gold
Posted in Results — Mar 10, 2017
Congratulations to Kimpton Hotel's Hotel Monaco and FINE team for bringing home the gold at the Graphis Awards Letterhead Competition.
The Hotel Monaco is a "brand within a brand" with multiple properties that have a common thread. Their richly diverse identities evoke their locales, while also existing alongside all the properties in the Kimpton Hotels brand portfolio. A careful brand architecture and identity pays off in a letterhead system that clarifies how it all fits and differentiates.
[slider]
[slide]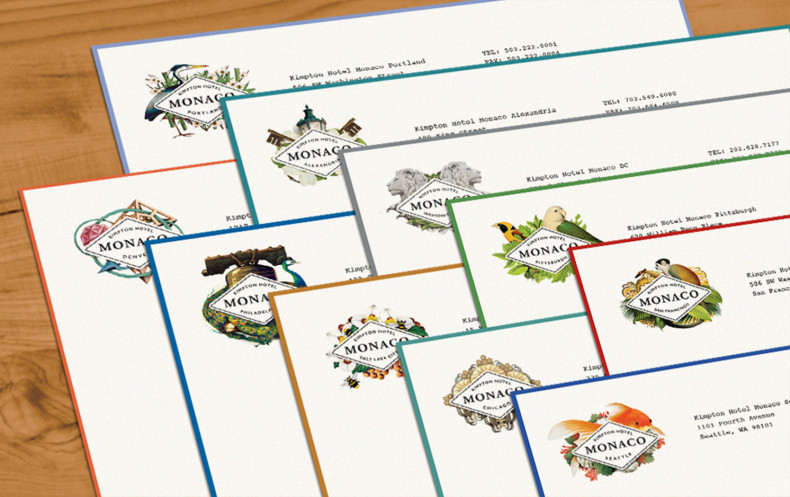 [/slide]
[slide]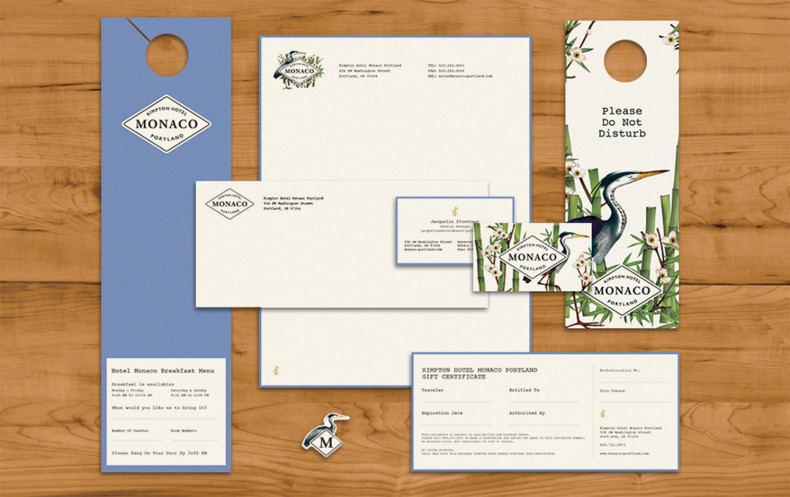 [/slide]
[slide]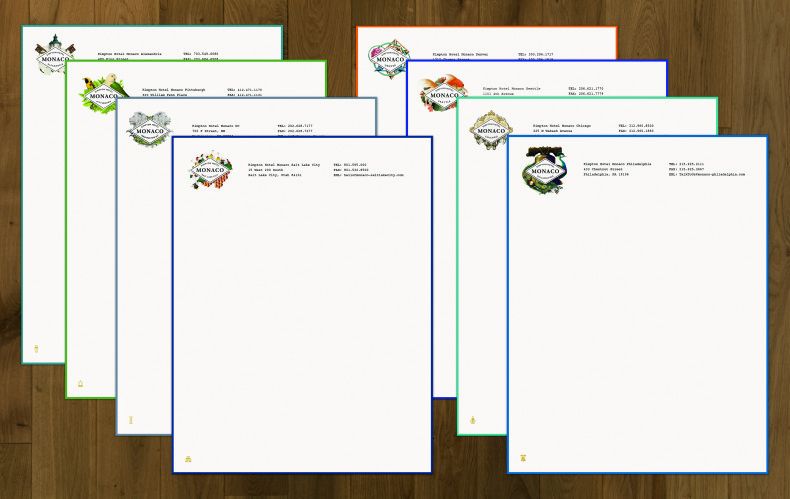 [/slide]
[slide]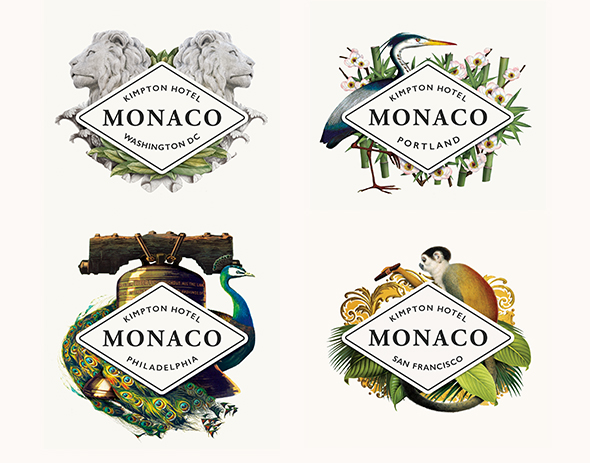 [/slide]
[/slider]
Each Hotel Monaco is recognizably a Hotel Monaco, yet distinctly its own space. This requires a dynamic stationery and letterhead system that creates a consistent structure compositionally but that can be accessorized and enhanced with each location's brand accoutrements. A core diamond motif echoes passport stamps or steamer trunk decals and delivers the name and location clearly while anchoring the brand. A cast of characters and elements surround the diamonds to create distinction between hotels with flora and fauna like tropical foliage-engulfed parrots, bamboo forest cranes, wrought iron cigar-smoking monkeys, and stone lions. Each property also has a distinct color and pattern that differentiates while retaining structural similarity.
Committed to "presenting and promoting the work of exceptional talent in Graphic Design, Advertising, Photography and Art/Illustration," Graphis is one of the premier design magazines. Congratulations to all.
Credits:
Agency: FINE
Designer: North Bryan
Creative Director: Kenn Fine
Art Director: Ashley Partrich
Project Director: Devon Neves
Client: Kimpton Hotels & Restaurants