HGGC Best in Class at IMA Awards
Posted in Results — Mar 09, 2017
HGGC and the FINE team was awarded Best in Class this week in the 2017 Interactive Media Awards. The HGGC site earned an overall score of 494 out of 500, including perfect scores of 100 in Content and Feature Functionality, to garner the highest honor bestowed by the IMA in the Financial Services category.
HGGC is a leading middle‐market private equity firm that's invested in nearly 50 companies, with an aggregate transaction value in excess of $10 billion. At the heart of their brand, and their website, is a boutique, personal approach to partnering with founder-owners and management teams to build successful businesses.
The firm gains a measure of fame from the presence of NFL legend Steve Young, but it is the sum of all individual relationships that make the brand successful. Through photography, minimal content, and simple navigational flow, an image of an approachable, yet polished, firm emerges. Site design stays clean, with a subdued palette to allow color imagery of people and firms to take center stage.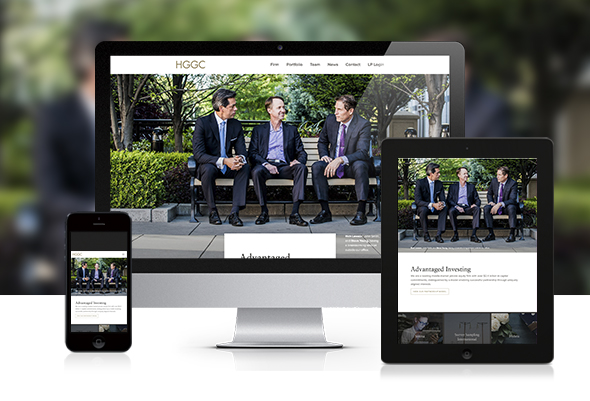 Take the Tour.
Credits:
Agency: FINE
Designer: Amanda Frank
Creative Director:Tsilli Pines
Project Director: Carin Pike
Developer: Nichole Barrett
Content Strategist: Steve Fine
Information Architecture: Lisa Wright
Client: HGGC