Cuvaison Wins Two Davey Awards
Posted in Results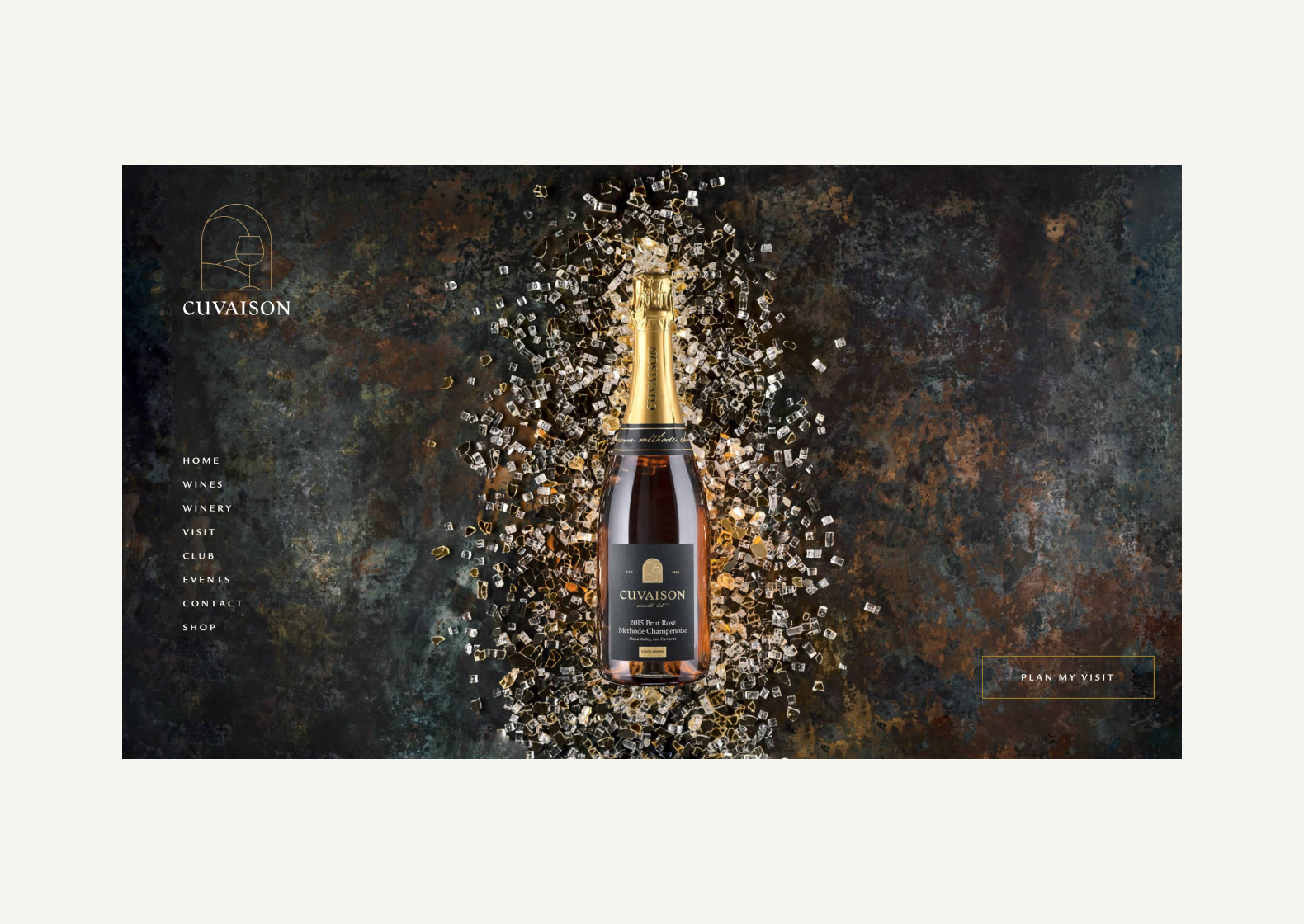 Since 1969, Cuvaison has helped shape Napa Valley, steadfastly crafting Chardonnay, Pinot Noir, and select varietals grown on their Los Carneros estate vineyard. Since its rebrand and website launch earlier this year, both the brand work and website have steadily collected press and awards.
Each has now also a won a Davey Award, gold for the site and silver for the identity. The Davey Awards is the largest and most-prestigious awards competition exclusively for smaller agencies, judged by the Academy of Interactive and Visual Arts.
While the identity takes inspiration from the brand's 1970s wine labels, with original letterforms and a stained glass illustration modernized to best reflect the brand as it is today, and maintain the legacy and brand equity of the past, the re-imagined Cuvaison site more deeply communicates the brand's nearly 50-year history and process.
These are the seventh and eighth recognitions for Cuvaison's new branding across print and digital, which has won a W3 Award, Graphis Branding Award, been chosen as a Communication Arts Webpick of the Day, and featured in Packaging of the World, The Drum, and GDUSA.
Congrats to both teams.
Credits
Digital Creative Director – Tsilli Pines
Brand Creative Director – Kenn Fine
Web Designer – Katerina Yermolitskaya
Brand Designer – Verity Kent
Web Developers – Emmanuel Garcia and James Kurczodyna
Project Director – Ashley Bird