Ashes & Diamonds Wins Outstanding Website at WMAs
Posted in Results — Sep 07, 2018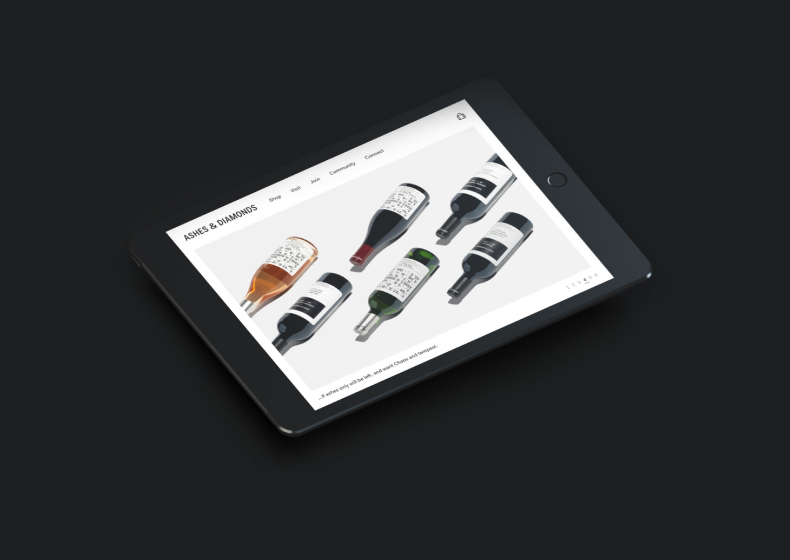 The Web Marketing Association's WebAwards, now in its 21st year, is the longest-running annual website competition. Entries are judged on design, innovation, content, technology, interactivity, copywriting, and ease of use.
Ashes & Diamonds won Outstanding Website in this year's competition — the fourth award for the website, adding to a Summit Creative Award, Communicator Award of Excellence, and a Graphic Design USA (GDUSA) 2018 American Web Design Award.
The site's modern, streamlined experience revitalizes the classic appeal of Napa Valley, while catering to demands for a restrained, terroir-driven style of winemaking.
And apparently, it's doing something right.
Credits:
Agency: FINE
Client: Ashes & Diamonds
Project Director: Amber Stansfield
Creative Director: Tsilli Pines
Designer: Joe Flory
Developers: Aaron Ransley, Nichole Barrett