Catching Waves at FINE
Posted in Play — Jun 17, 2015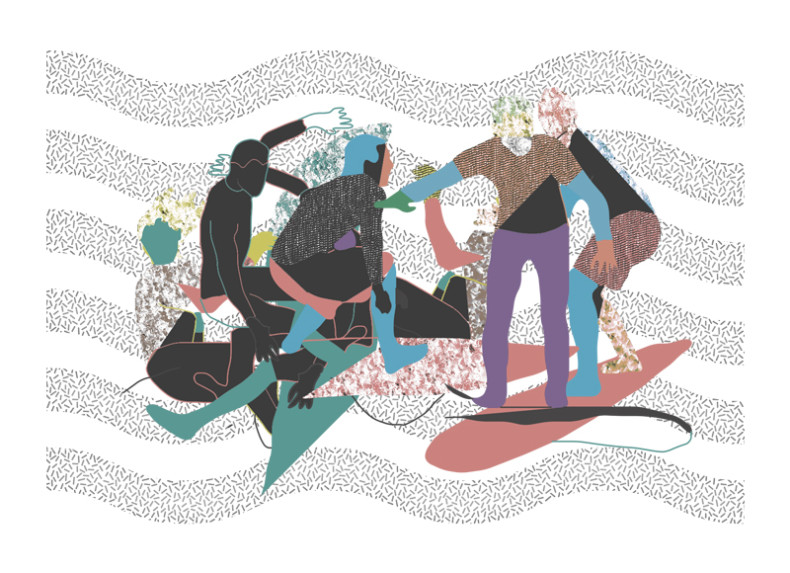 *At FINE we bring friends. Last week we had the pleasure of bringing our friend Niko Kwiatkowski to the Portland studio for a day. Niko is a long time FINE family friend, and when we heard that he was interested in getting into the design world we brought him along for the ride. He got a chance to sit in crits, shadow presentations and planning sessions, and have his portfolio reviewed by a number of us. As luck would have it, he was serendipitously able to attend our FINE video game night at the office. *
Good times were had by all. But don't just take our word for it, here's what Niko had to say:
My name's Niko. I'm a beginner in the world of graphic design. I'm also a beginner in the world of surfing. Last week the folks at FINE were kind enough to let me visit their Portland studio. The experience showed me how similar these worlds can be.
Surfing on the Oregon coast is a unique experience. The waves aren't consistent; there are a lot of crosscurrents and seemingly random rips to navigate. When you don't know what you're doing, it can be really bewildering. You see more advanced surfers all around you catching breaks that look like they come out of nowhere. Trying to figure it out by yourself is a bad idea. That's why I always go with buddies who can explain what's going on.
Being new to graphic design is really similar. You can observe fully realized projects and look at the websites and identities that won awards, but you're still basically sitting in the water thinking 'wow, how did they catch that wave?' I realized I've been trying to surf alone. At FINE I was able to dig into the nuts and bolts of what you see after all the complex maneuvering. My bewilderment was replaced with a sense of 'ok, I'm starting to see how they catch these waves'.
So thanks to everyone at FINE for letting me hang out for the day! That was super fun, super informative, and y'all are super nice folks! And at the end of the day I left the studio with something even more bewildering to figure out: the video game Starwhal. Seriously, check it out…
[caption id="attachment_16736" align="aligncenter" width="790"]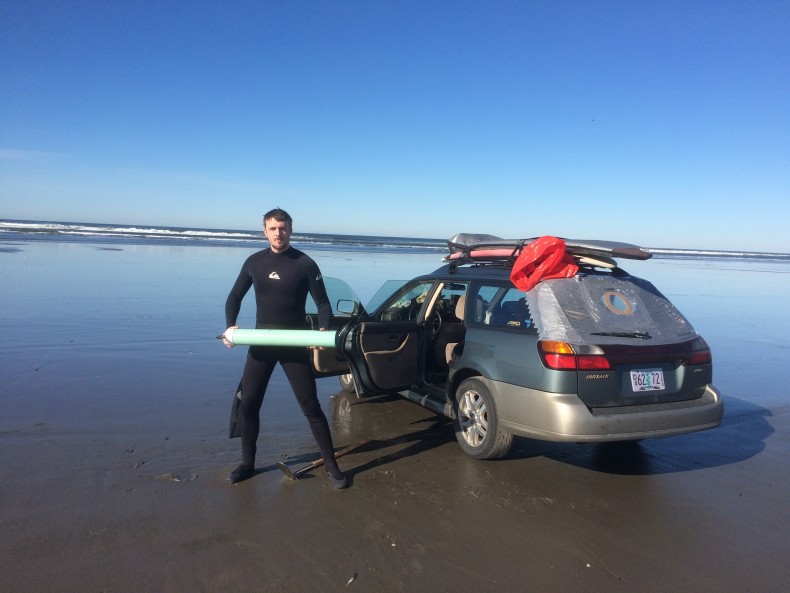 Niko at the beach, looking fierce with a clam gun.[/caption]
*Feature illustration by Niko Kwiatkowski *