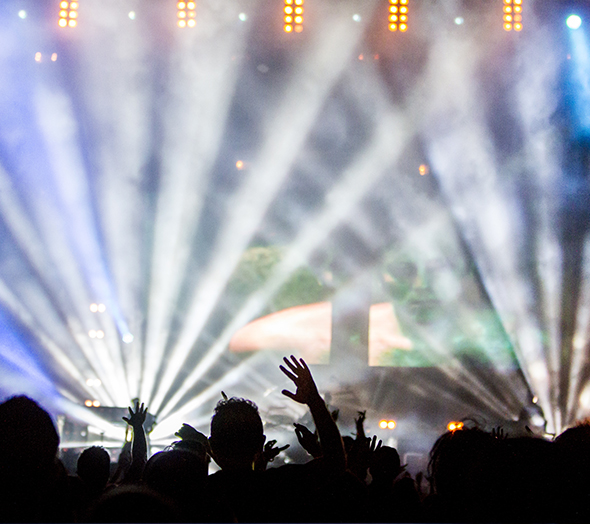 About two years ago, I wrote a post which posed the question: How can I create a public event that blocks certain users? I wanted to create a public event that everyone could see *except* the person whose surprise party it was.
I still don't have the answer!
In the meantime, however, that post continues to be of the most-viewed articles on our entire site. It attracts visits from people asking questions like:

– How to block someone from seeing an event on facebook
– How to make a surprise party event on facebook
– How to make a facebook event secret
– Surprise party facebook event
– And more…

Even though the post attracted a ton of traffic, it also had a fairly high bounce rate and low amount of time on the page. This caused myself to ask: What can I do to improve this page?
Well, by looking at the average searches that lead users to this page, it was obvious: my post doesn't answer questions about creating a basic private event. Most people are looking for a simple way to just create a private Facebook event or surprise party; the issue of blocking only one person is less of a concern.
So without further ado, here are screenshot instructions for how to create a Private Facebook Event, whether it's a surprise party or otherwise. Um, and sorry it took me two years to do this:
1. Go to your Facebook Homepage. Click "Home" on the upper right-hand corner of the screen:

2. Click on your "Events" from the left-hand column: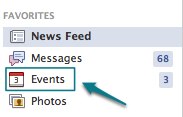 3. Click "Create Event" from the top right-hand side of the screen: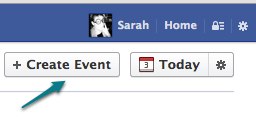 4. Choose "Invite Only" for the Event Privacy. The next screen is where you can add the event name, time, location, details, and privacy settings. If you want the event to be totally secret and private to only those who you invite, select "Invite Only":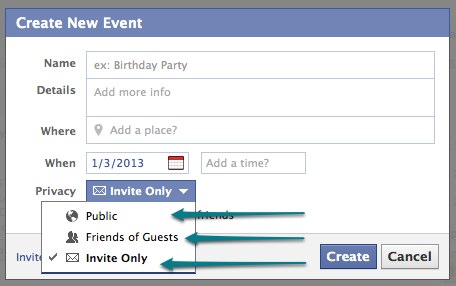 5. Decide whether you want guests to invite friends or not. If the party truly needs to be as secure and private as possible, you'll probably want to leave this unchecked.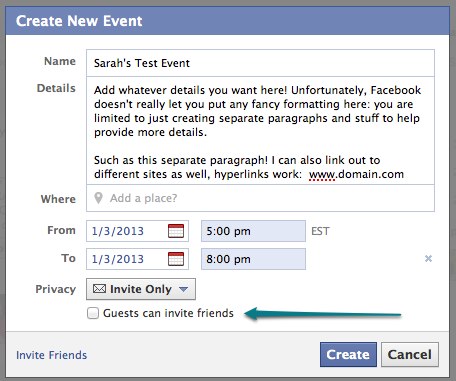 6. Customize your event with photos, invite friends, message guests and more. See the upper right-hand corner of the screen for full controls over your event. And by the way Facebook – how come we can't use larger featured images for events?!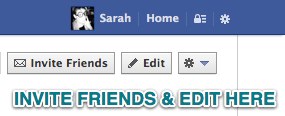 7. That's it! Hope this additional information helps you create your top-secret, invite-only Facebook event.
Written by Sarah Mackenzie.