Here's the latest and greatest advice about Facebook events, complete with updated screenshots. Topics include how to create a private or public event from your personal page, a public page, or a Facebook group.
I. CREATING AN EVENT FROM YOUR PERSONAL PAGE
Includes instructions for both public and private/secret events!
1. Go to your Facebook Homepage. Click "Home" on the upper right-hand corner of the screen:

2. Click on your "Events" from the left-hand column: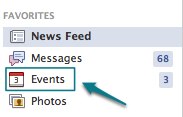 3. Click "Create Event"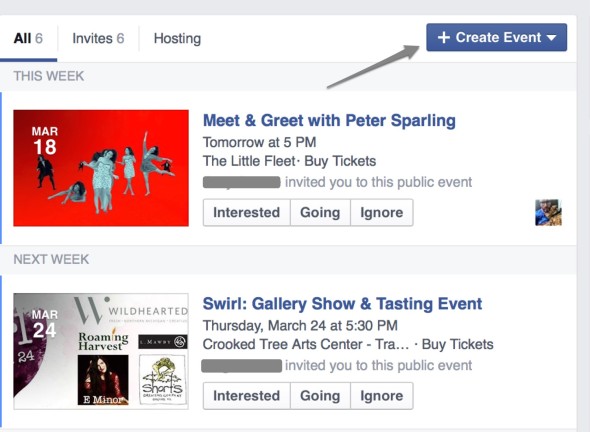 4. Choose "Create Public Event" or "Create Private Event".
You can only choose this once, so be sure you select which option is best for you.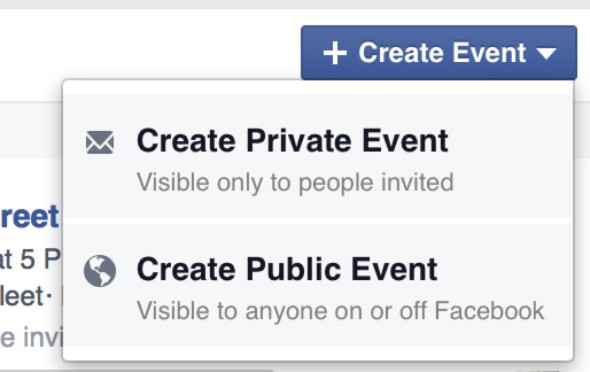 If you select Public: Anyone on Facebook will be able to see the event, even if you are not friends with them.
If you select Private: Only people invited to the event will be able to see it. If you choose not to invite someone, don't worry – they'll NEVER be able to see anything about the event in their feed, and they will never get any notifications about it. Ever.
5A: Private Events: Complete Event Attributes + Allow Others to Invite (or not)
IF you check the box to allow other people to invite their friends, keep in mind that this gives you less control over "privacy". Now, anyone could potentially be invited. But again – only those who are invited can see the event.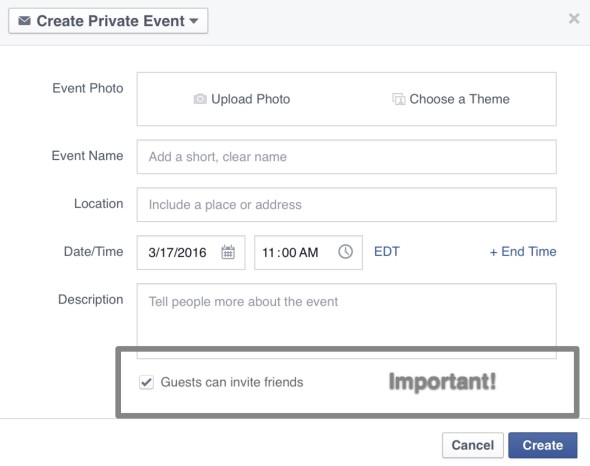 Once created, go ahead and invite your friends. You can always edit the event details if you think of other things you want to change or add. To get people excited, maybe post a photo to the event wall, or write something else in a different post!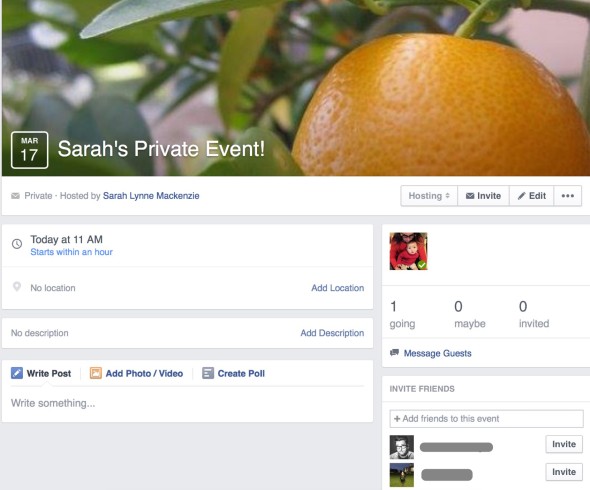 You can also choose to add co-hosts. Go ahead and click "Edit Event", and then you'll see where you can invite other friends to co-host the event. If you make someone a co-host, they'll be able to invite their own friends and edit all event details.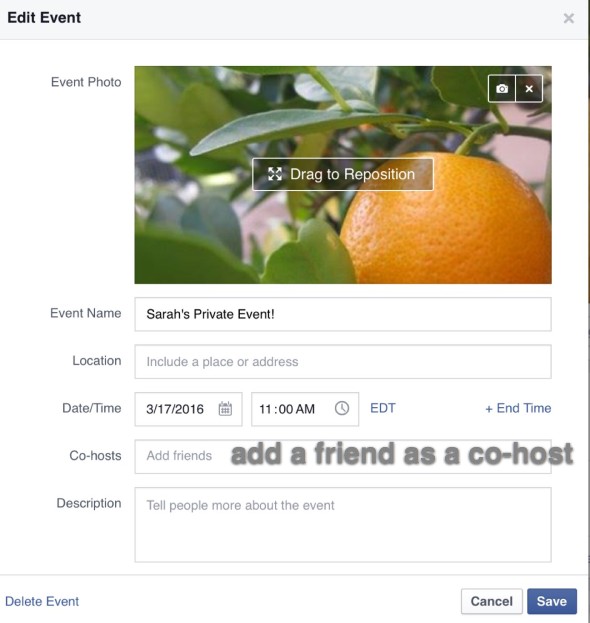 5B. Public Events: Complete Event Attributes (photos, description, etc)
The options for public events are a little different from private ones – you'll notice that the initial event creation screen doesn't give you the option to allow guests to invite people. Because if you really think about it, that would result in total anarchy!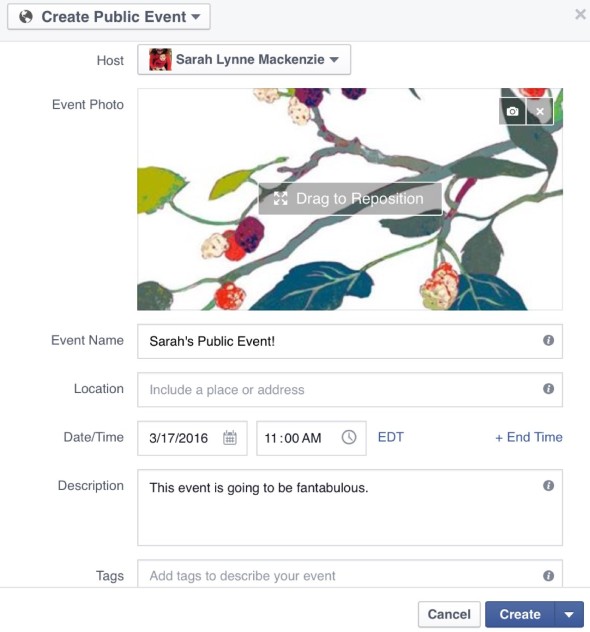 You'll also notice above that you can add tags that describe your event.  This can be useful if you really want to try to get the word out, but is probably more likely to be used by businesses than for personal events.
After your event is created, you'll be given the option to add co-hosts. This will allow them to invite their own friends to the event.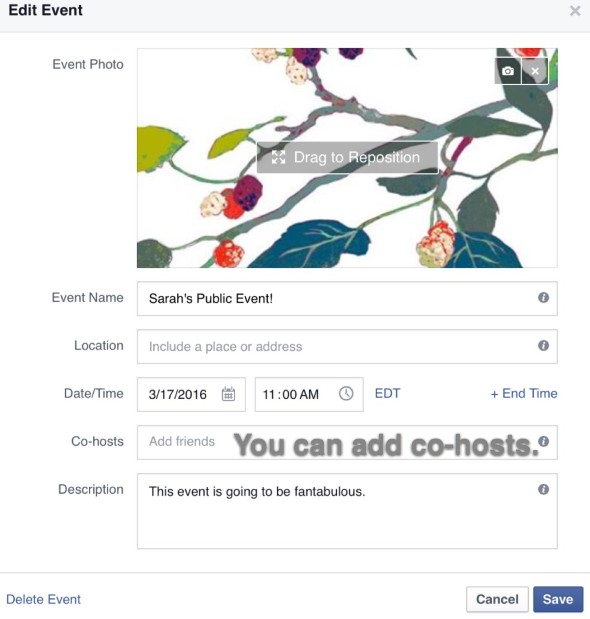 II. CREATING AN EVENT FOR A FACEBOOK PAGE YOU MANAGE
You can only create public events for Facebook pages. It's not possible to create private events – everything is public by default on every Facebook page.
The process is very similar to the above steps.  You can navigate to your Page and hit "Create Event":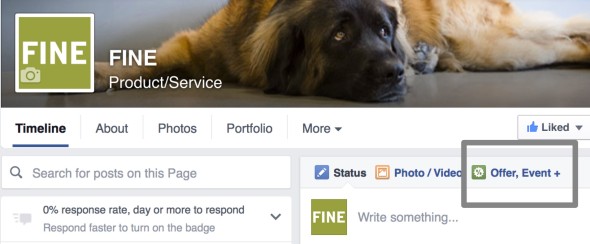 Go ahead and fill out event details as usual. You'll notice that Page Events have additional options that include:
– Adding other co-hosts
– Allowing anyone, or just hosts, to post to the event wall
– Selecting a category
– Including a URL link to your website (for ticket purchases, etc.)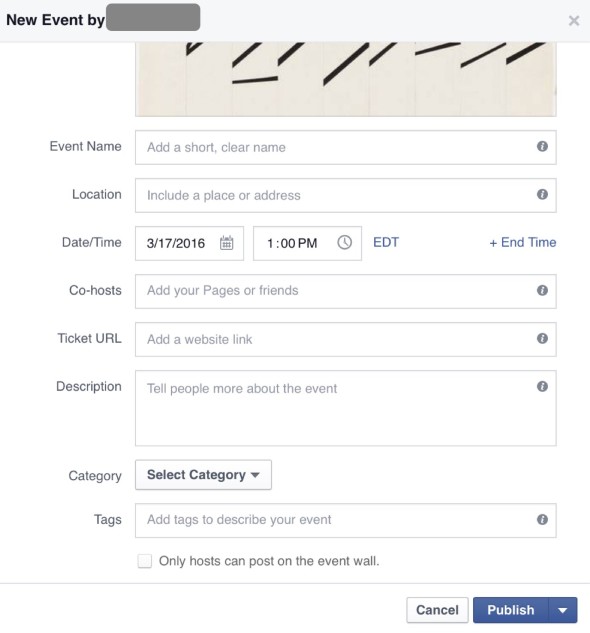 Another cool option is that you can choose not to publish the event right away, but rather "Save as a Draft", or "Schedule" to be published later.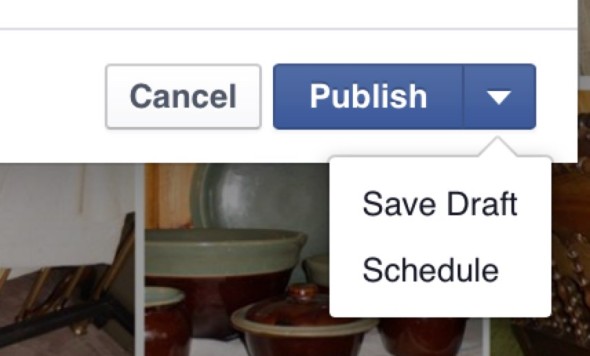 Once your event is created, don't forget to invite people!  Just because you create it for a page doesn't mean page members are automatically invited.  You must choose invitees from your list of friends.  You can add co-hosts to expand the list of potential people to invite.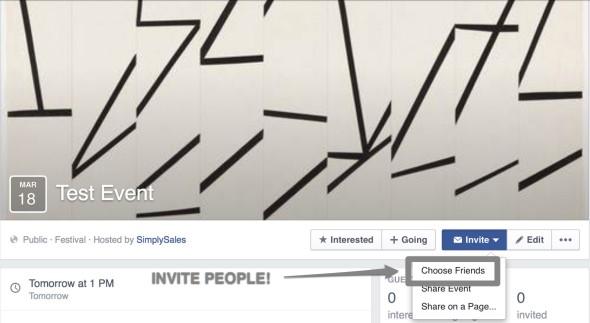 III. CREATING AN EVENT FOR A FACEBOOK GROUP
Similar to a page, you can create a Facebook event for a Group directly on the Group page: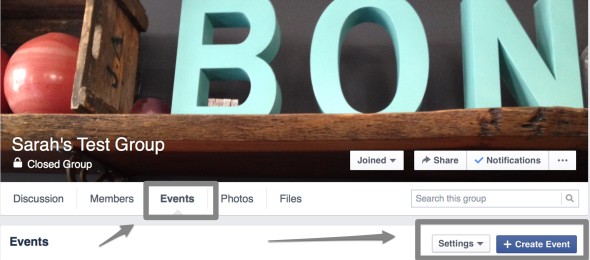 One convenient option you're given for Groups is that you can opt to invite all group members. That saves time!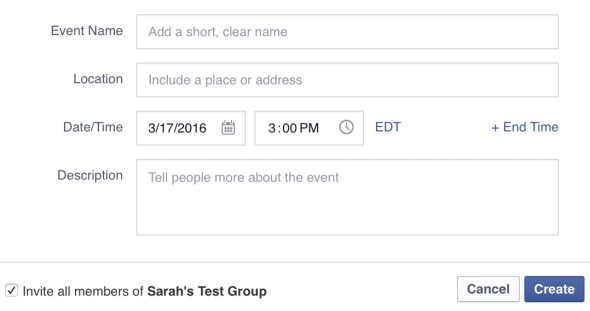 Who can "see" group events depends on whether or not your group is Public, Closed, or Secret: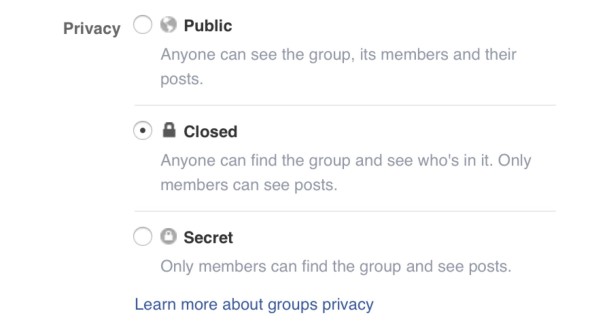 Public Groups: Anyone can see the event.
Closed & Secret Groups: Only Group Members can see the event. If someone who isn't in a Closed Group, or a Secret Group, tries to visit the event page, this is what they'll see:

Groups with less than 5,000 members can change their privacy status at any time by visiting the privacy settings: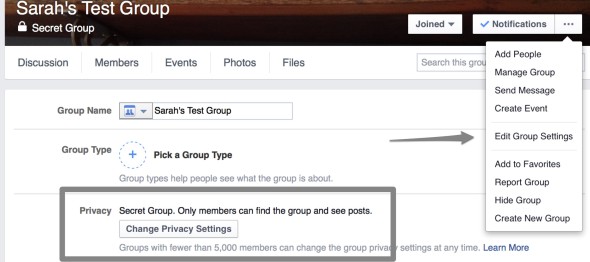 Groups definitely have more complex options when it comes to privacy settings beyond just events: you can read more directly on Facebook.
********
Good luck and may your events have many happy attendees.