XOJET's New Brand of Private Aviation Takes Flight
Posted in Work — Mar 13, 2018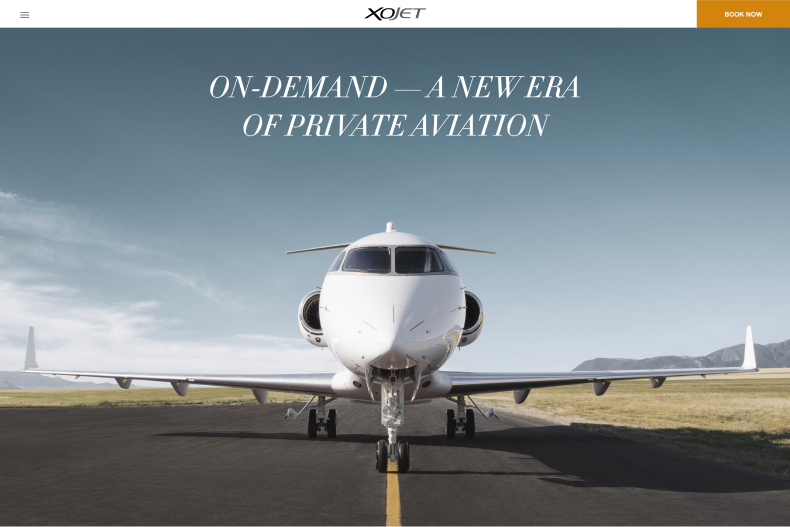 XOJET competes in the rarified air of private aviation, serving celebrities and captains of industry whose time, security, and safety are at a premium. Their innovative sharing economy and subscription programs, paired with service and operational par excellence, make XOJET the smartest option for a new era of on-demand flights.
A new digital destination conveys a visceral sense of the flying experience XOJET provides, balancing immersive imagery with functional, lightweight vector graphics. It's a look and feel that conveys their services' ease. The modern, app-like graphical touches bring a digital era sense of innovation and simplicity.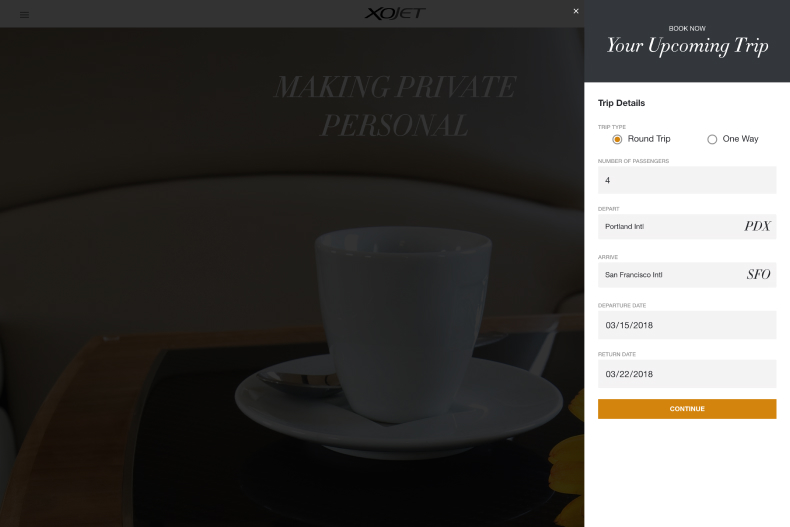 Site functionality augments XOJET's vaunted personal service, as a visually engaging, user-friendly widget serves to initially survey the innovative membership programs that make XOJET a better option than owning whole or fractional jets. The first taste of XOJET's high-end service comes in the digital medium, culminating in a handoff to a high-touch Aviation Advisor.
It's an online and in-flight experience that extends beyond aviation and into travelers' destinations and experiences they enable.