Wyoming's Cakebread Ranch: The Country's Calling
Posted in Work — Sep 23, 2014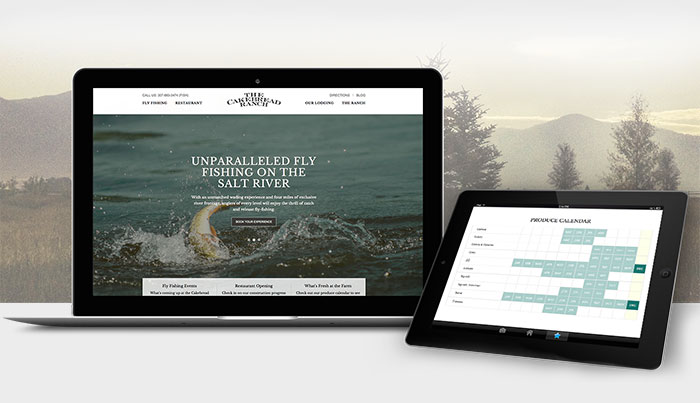 A little bit country and a whole lot unexpected, Cakebread Ranch is a 235-acre, fully operating ranch located on the Salt River in western Wyoming. Part of the Cakebread family of brands—recognized most for the wines of Cakebread Cellars—the Ranch is defined by its fly-fishing, some of the best in the country, across more than four miles of fishable river. But the Ranch's charm ranges across a lodge, store, world-class restaurant, organic vegetable farm, and on-site cattle ranching.
The unique, mixed offerings of the Ranch, which includes just about everything from farm life to fine dining, gave FINE the opportunity to bring attention to the charmingly relaxed spirit of the country and the sport while adding a touch of glamour once only reserved for the city. Working to clarify the brand, FINE designed and built a fully responsive website and worked to architect a clear cohesiveness between the various businesses.
In keeping with the tranquil atmosphere, the new site portrays a world-class destination experience while retaining the authentic feel of an outdoor adventure. One of the star details is a watercolor water guide—a custom-illustrated, interactive watercolor map that leads you to the best fishing beats on the Salt River. Scroll through more than 20 locations and take in the stunning photography as inspiration to escape city life for an extended stay.
[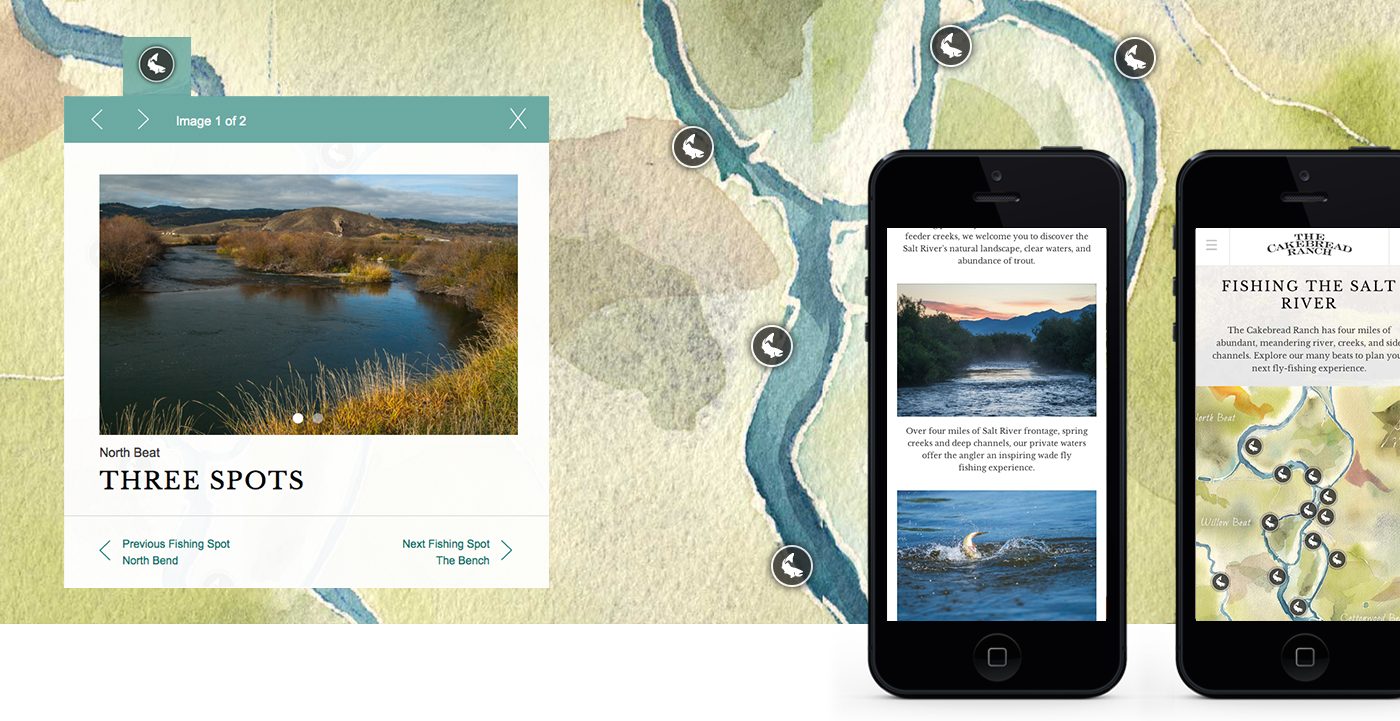 ](http://www.wearefine.com/mingle/wp-content/uploads/2014/07/Screen-Shot-2014-07-09-at-9.02.44-AM-e1404921989101.png "")
Also integrated is a seasonal produce schedule that's updated via the same content management system that drives all site content. The calendar displays the most up-to-date fruits and vegetables, featuring both sustainable and fresh-to-order guides.
Finally, as a way to share news and views from The Cakebread Ranch, FINE custom designed a blog so visitors can get an inside look and stay connected after their visit. Backed by a simple blogging platform, it allows easy, informal updates for content that stays as fresh as the country air.
The new site works in harmony with the Cakebread brand while distinctly standing out and branching out.