Tenaya Capital Grows Anew
Posted in Work — Apr 18, 2011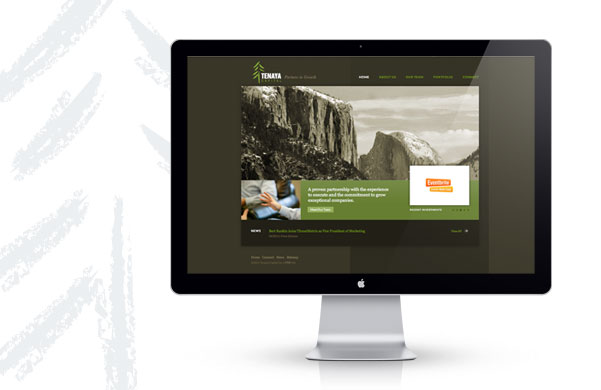 Tenaya Capital is a leading venture capital firm with a core of partners who started as an offshoot of Lehman Brothers and have since built a cohesive, successful team that's stuck together through a few funding rounds and dozens of successful investments.
They're re-launching with a new round of investment - and web development from FINE minds that helps reflect their established history and promising future.
If the soaring images of Yosemite peaks and majestic trees don't make you think of rising equity and "Partners In Growth", the details of their track record will. The earthy color palette helps this financial services website stand out from the cool blue VC crowd, and establishes their collaborative tone. The slick CMS on the back-end helps manage portfolio companies, news items, and partner bios. And even a little content work helps streamline their presence.