Swear Allegiance to Rebel's Guild Restaurant & Bar
Posted in Work — May 01, 2018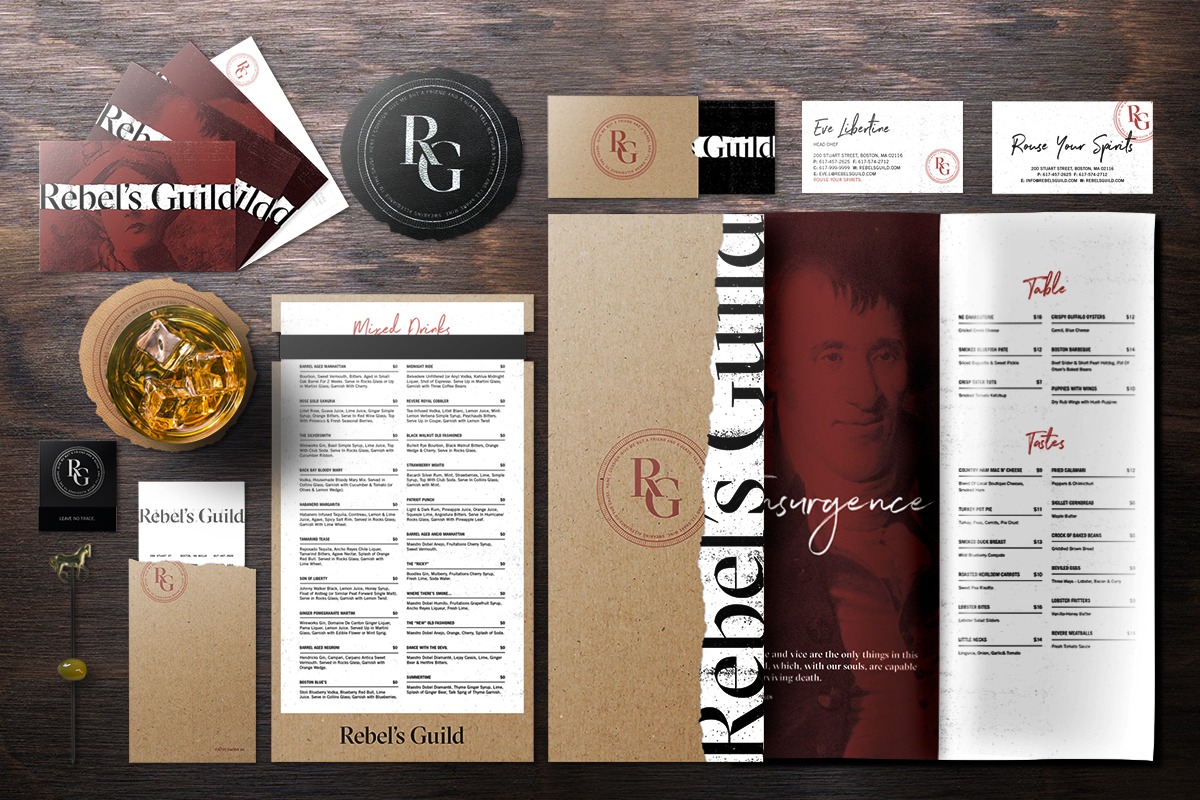 Rebel's Guild restaurant & bar in Boston is a playful conspiracy of witty pub fare and rebellious spirits, inspired by Paul Revere's "Ride" poem. Encouraging guests to join the underground and expand their minds with fellow contrarians, it's a safe haven for diverse points of view — an intellectual salon with a playful wink.
From naming, brand positioning, and messaging, through to identity, collateral, and menus, the brand takes shape as a secret society with a gritty polish. Interior design pays tribute to history, within a modern execution, where provocative masonic influences play alongside colonial details. Leveraging this style, the name, brand identity, and copy take a stand, ignite a sense of secrecy, and encourage camaraderie.
The ID has a torn-from-the-headlines feel, pairing with imagery of famous freethinkers from Boston's history, who challenged the status quo and landed themselves right below newspaper mastheads. The gestural type itself depicts a new revolution through personification, and color is minimally distributed among collateral and menus to create contrast. Similarly, staff uniforms incorporate unique leather accents and arm bands to demonstrate an allegiance to the cause.
As the brand begins with an unexpected story, it's topped off with a sense of humor and one, simple intent: to rouse your spirits.