Ste. Michelle Wine Estates Launches New Trade Web Site
Posted in Work — Jan 20, 2009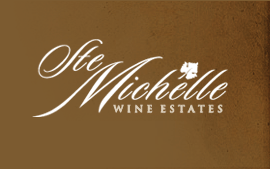 *Woodinville, WA *- Ste. Michelle Wine Estates, the Northwest's oldest and most acclaimed producer of premium wines, announces the launch of its new trade Web site mySMWE.com. The site provides users with an elegant, intuitive functionality with real time data.
"Caterers, hotels, restaurants…they are all looking to the web as their primary source of information for wine and other products they promote and carry," said Martin Johnson, senior vice president of marketing for Ste. Michelle Wine Estates. "It's of extreme importance that we've got a robust online web presence to take care of that need. The new trade site provides current, relevant information in a visual way. It's consistent with the craftsman-like image of our business but at the same time provides elegant, effective communication. It's a difficult balance, but I think we've achieved it."
Key features of the wine web design include a greatly enhanced download center - a database where users can locate any sort of asset – fact sheets, wine reviews and images and a two-tiered bundling function - a function within the download center that allows users to group assets together that can be shared with others via a link within an email. This feature is in a "shopping cart" style and allows users to custom build assets without passing files over the internet. An industry leading Sales Resources area is also found on the site which provides a hub for trade to get the myriad of information and resources available for all brands.
"We've built a user-friendly interface, which will really empower the site users," said Matt Luis, web services manager for Ste. Michelle Wine Estates. "Non technical people will be to find exactly what they're looking for in a quick and efficient manner. This site is really the best of everything rolled into one web site."
A mobile database within the trade site will also be launched separately within the next few months. Website users out in the field will quickly be able to access acclaim and other technical data for current wine vintages, which is especially helpful for PDA users as the information is compact and easy to view on a hand-held device.
Fine Design Group, of San Francisco, California, designed the site.
"The launch of the new wine website design brings Ste. Michelle Wine Estates' web presence back to its rightful place ahead of the curve while reinforcing our string of pearls philosophy both visually and through copy and information found on the site," said Shawn Byrnes, director of key account marketing for Ste. Michelle Wine Estates. "We are extremely pleased with the final product. Fine Design Group provided a great combination of technical savvy with artistic sense. They understood our goals and kept them top of mind."
About Ste. Michelle Wine Estates
Ste. Michelle Wine Estates is among the Top 10 U.S. wine companies. Based in Washington State, the company also has vineyard and winery holdings in Oregon's Willamette Valley and in Napa Valley, California. Ste. Michelle has pioneered the Washington wine industry since it was established in 1934, and today the company's portfolio includes Chateau Ste. Michelle, Columbia Crest, Domaine Ste. Michelle, Snoqualmie, Northstar, Col Solare, and Spring Valley Vineyard in Washington; Erath in Oregon; and Stag's Leap Wine Cellars, Conn Creek, and Villa Mt. Eden in Napa. Ste. Michelle Wine Estates is also the exclusive importer of Antinori wines in the United States.