Seven Falls Cellars' Character Captured in New Site
Posted in Work — Oct 14, 2014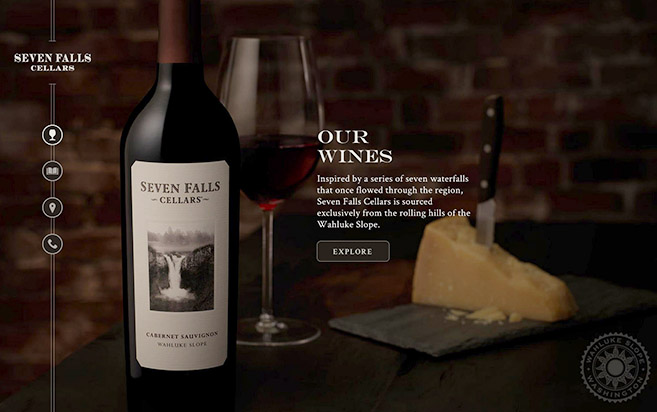 Seven Falls Cellars sits in the foothills of the Cascade Mountains and is marked most commonly by its namesake—gushing, naturally flowing falls that once flowed along the Columbia River and that now adorn their bottle labels. This image kicked off the creative inspiration, as the winery was eager to showcase larger bottle images on their new website.
With this in mind, FINE customized a restaurant-style photo shoot to capture the site photography. With the right setting, the right décor, and, of course, the right wines, a casual, yet contemporary style developed.
Wines are featured atop rustic tables, while the glow of a tea light just barely lights the exposed brick behind it. Serving as the background images for the wine detail pages, bottles shots still steal the page.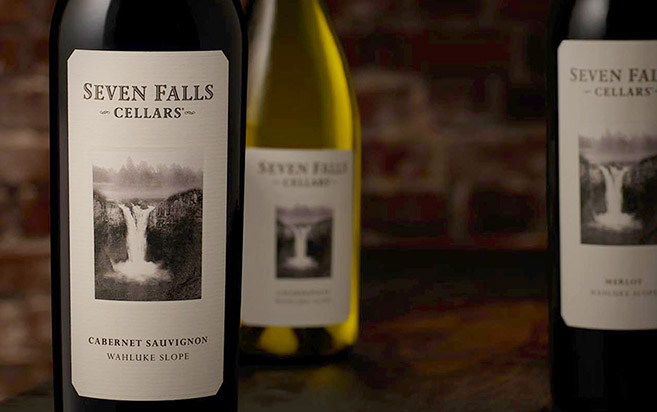 FINE took a darker tone to the entire project, playing on intimacy and warmth. The challenge was to create a sense of place, somewhere you could easily picture yourself inhabiting, when, in fact, Seven Falls does not have a physical winery open to visitors. Wines are only sold online and in restaurants, nods to which you can subtly see reflected on detail pages.
A left-aligned navigation allows for imagery to take precedence, while straightforward, simplistic pagination lets the user quickly take in Seven Falls' background, explore its wines, but more importantly, find where they can be purchased. An integrated restaurant locater will find wine for you, as users only have to plug in their place of choice to discover Seven Falls wines at an eatery nearby. Even simpler, a shop section offers purchases direct from the site.
The lasting impression is one of invitation, and one of total relaxation and comfort.