Seghesio's Story Starts a Modern Chapter
Posted in Work — Mar 05, 2015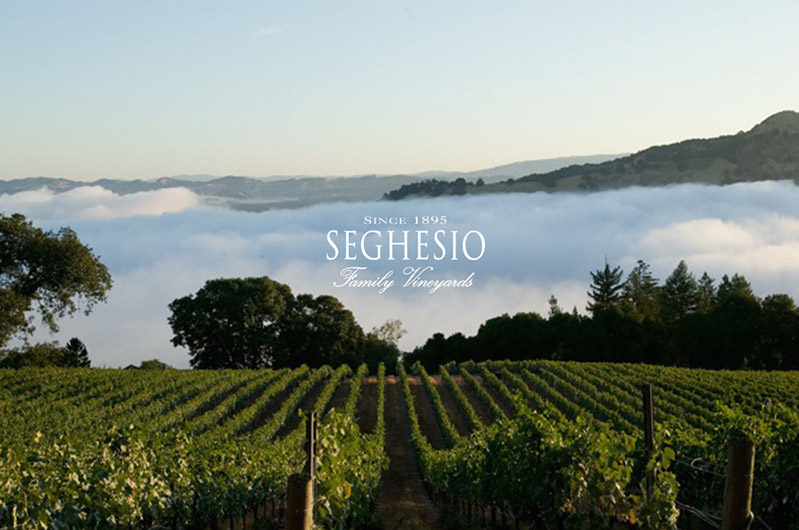 Since 1895 Seghesio Family Vineyards has been proud to be a part of the vibrant history and fabric of Sonoma County. Today, through the stewardship of their vineyards and craftsmanship of their wines, they pay tribute to all who have gone before them, and continue to lay the groundwork for generations to come. The new digital home for the Seghesio Family tells the story of their passion for exceptional winemaking and how this brand has been slowly crafted, like a good wine, over five generations.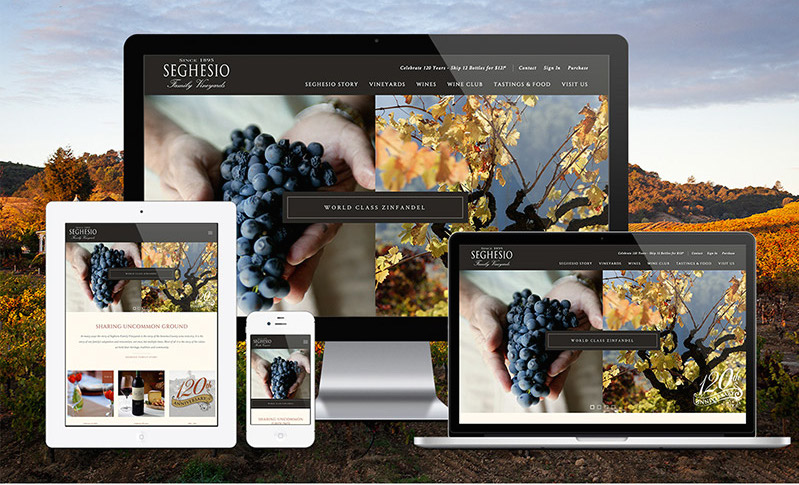 Immersive photography displayed on animated panels that transition smoothly welcome guests into the family, the vineyard, and to the table. A mix of bold, clean typography and an antique eggshell base personifies Seghesio's roots while providing a modern twist. The implementation of "Gateways" provides guests with previews of upcoming pages to give the option of further exploration into the Seghesio story. The user experience is enhanced overall by simple, forward navigation and full-responsivity throughout the site.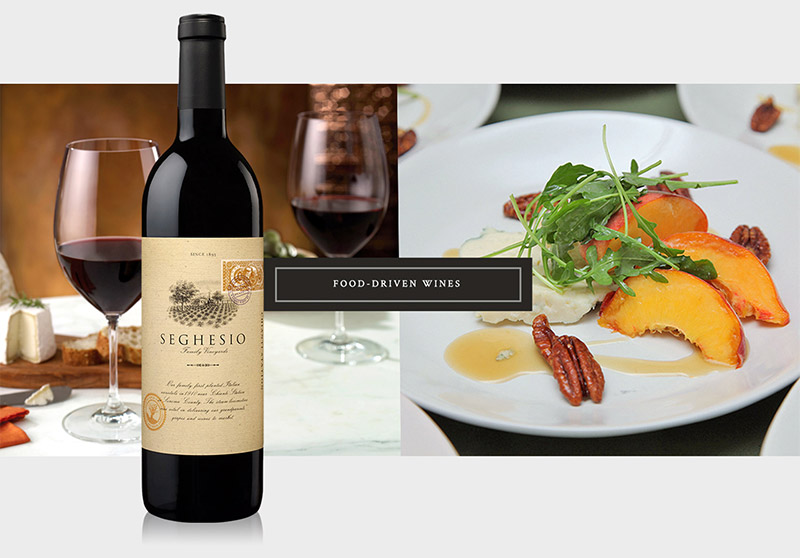 Full back-end control and flexibility enables easy updates to content on a regular basis. With this in mind, WordPress, fully customized and extended, became the host. WordPress has been stretching its traditional blogging platform roots in favor of a boutique CMS attitude, and Seghesio's custom theme takes full advantage of WordPress's evolution.
WordPress plugins were kept to a minimum - Akismet, Get the Image, All-in-One SEO, anda site map plugin, and two custom order scripts were used. Everything else was built on top of a personal framework. This made the addition of custom post types and additional meta fields for pages and templates incredibly fast. The site also uses hints of flex box, and the wine collection pages make the most of the cutting-edge feature in modern browsers.
Seghesio's multi-generational history has come into the modern age with its new site. And as it paints a picture of what's to come, it remains framed in everything that's helped the brand reach its success today.