The Residences at Seafire: Culminating a Grand Vision of Cayman
Posted in Work — Dec 01, 2016
The launch of the website for The Residences at Seafire culminates a multi-year engagement to help shape the vision, experiences, and brand for this new vision of Cayman luxury on world-famous Seven Mile Beach.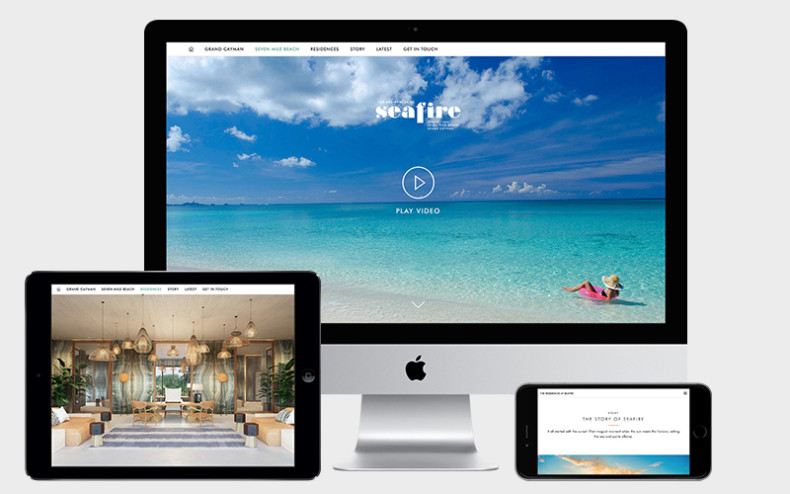 Collaboration with Kimpton, along with property owners and developers Dart Real Estate, began early, when a vision for a new kind of Caymanian experience – rooted in the timeless natural surroundings yet with a distinctly modern feel – was just starting to emerge.
Through workshops and ongoing collaboration, the brand took shape in ways that informed the site plan, brand story, messaging, and practical considerations, like the sales cycle for the residences and guest experience (services and programming) for the entire resort.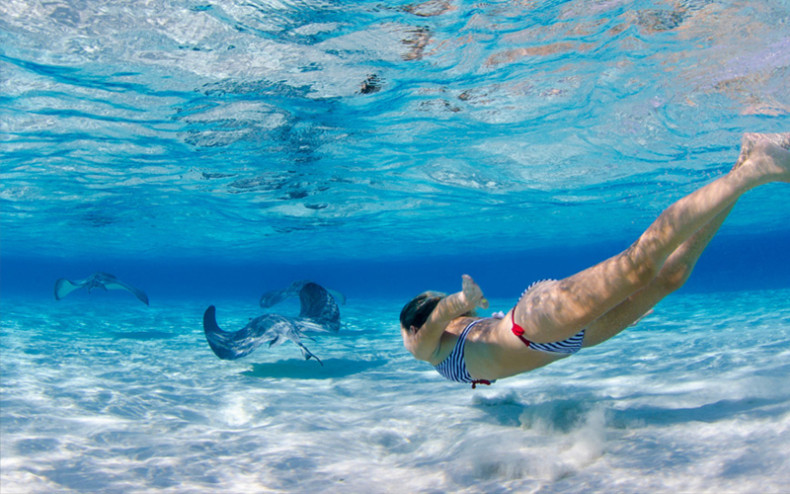 A robust naming process led to Seafire, a word lyrical and evocative enough to capture the sapphire of the sea, fiery sunsets, warm climate, and passion for life's experience. All on-property experiences – the spa, restaurants, pools, retailers, and meeting rooms – were carefully named to complement Seafire's name and aesthetic.
Refining a logo developed early on by the property's designer, Seafire's identity rounded out with the signature smoke graphic, then color palette to differentiate between the Residences and the Hotel, and in-room print collateral. A unique identity and look & feel was developed for the three restaurants (Coccoloba, Ave, Avecita), the Spa at Seafire, and Camp Seafire, with the objective to elevate these as destinations unto themselves. Separate websites were designed and built for the three restaurants, and each outlet included a distinct print collateral set (menus, coasters, kids passport, etc.).
The new residential site embodies the Seafire promise of modern living within the timeless allure of the world's best beach. More than just a story of luxury, it redefines luxury in the context of natural beauty, and the Cayman lifestyle of deep breaths and breathtaking views.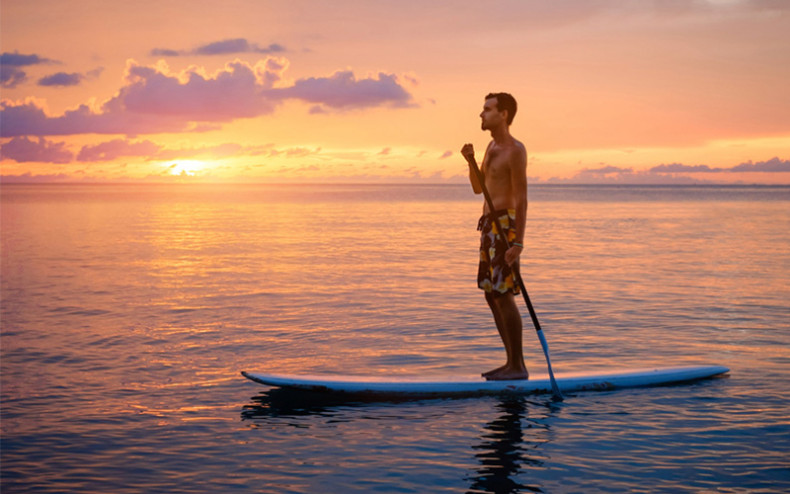 View the site.
CNN names Avecita at Kimpton Seafire Resort + Spa one of 2017's Best New Restaurants
Save
Save