Providence Equity Partners Takes on the (Digital) World
Posted in Work — Jan 13, 2015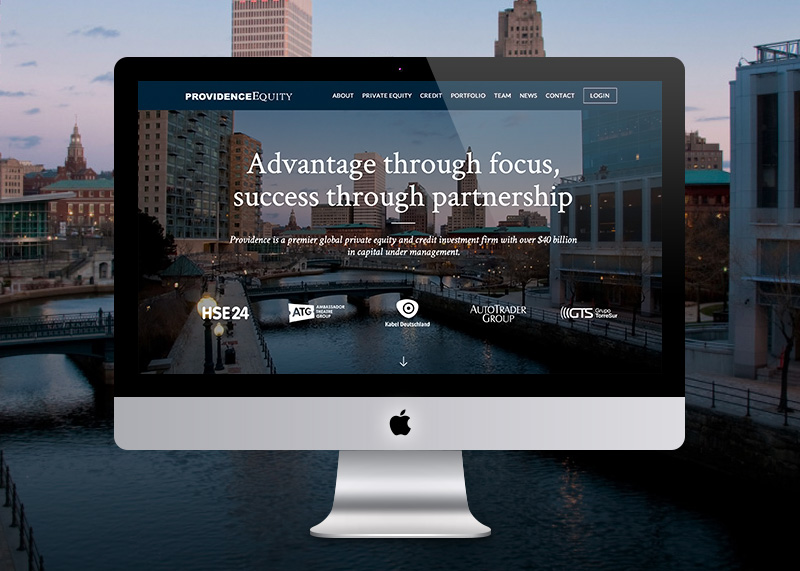 Providence Equity Partners is a leading global alternative investment firm that manages funds with over $40 billion in commitments via growing teams in Providence, New York, London, Hong Kong, Beijing and New Delhi.
While their down-to-earth Providence headquarters anchors a unique identity differentiated from peers in New York or Boston, their track record, size, and reputation enable them to compete on the same world-class playing field.
To showcase this reputation, Providence partnered with FINE to enhance their identity and to create a polished, fully responsive digital environment that stands out among the competition.
The new site serves as primary touchpoint for investors and portfolio company executives looking to begin business relationships and to discuss potential investment opportunities. It's intuitive and specifically architected for its audience, allowing visitors to easily navigate from credit and private equity resources to the inspiring portfolio and team who make it all happen.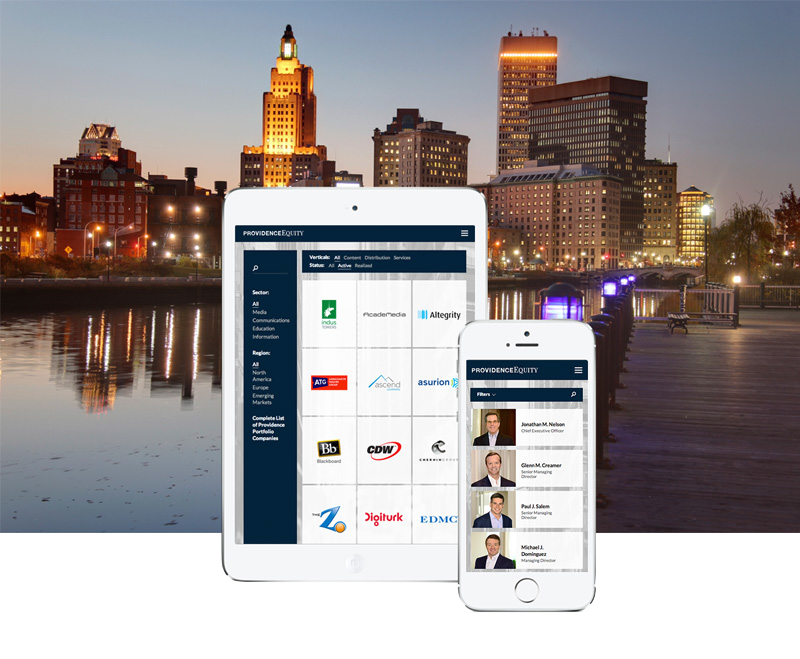 Bold imagery of Providence cities and classic type are layered and paired to reflect an intellectual and collegial culture. The five-column grid on the team page draws users in and allows them to see more content and imagery. Spacing and alignment were a focus in design, creating consistency and uniformity. The dynamic backend of the site simplifies content updates to stay up-to-date in a competitive and fast-paced industry.
Filtering functionality on the news, team, and portfolio pages respects users time and needs by allowing them to find what they need quickly, and while on the go, with seamless transition from desktop to tablet to mobile.
As part of an industry that runs on expectations, the new Providence site sets the stage for them to continue meeting and exceeding them from its local roots to its global presence.