O Wines: O is for Opportunity
Posted in Work — Jul 08, 2013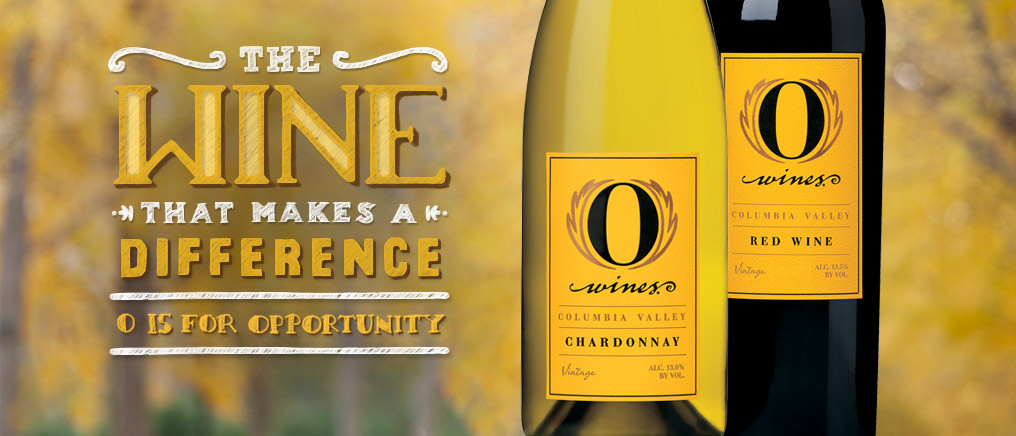 O Wines was established in 2006 with a brand mission far greater than simply making great wine. Each purchase of O Wines is a contribution to fund scholarships for low income, capable young women so they can achieve their greatest potential through education. From 2006-2012 more than $175,000 was raised for scholarship grants.
When O Wines came to FINE, their entire digital presence consisted of a single page directing visitors to Facebook for more information. To expand on that, they had to address a unique regulatory challenge: applicants for the O Wines Opportunity for Success Scholarship are mostly under legal drinking age and cannot legally enter an alcoholic beverage website. The new FINE site design solution addresses this structurally with a "two doors" entryway - one for those whose wine purchases fund scholarships, and one for those who receive the funds.
The new site also establishes the brand look and feel, with bright, friendly, approachable graphical treatments inspired by the original O Wines logo and wine label. References to vintage educational motifs, like chalkboards and hand lettering, come together with feel-good imagery of young women graduating and the colors of an optimistic spring day. And, of course, for those who have reached drinking age, the O Wines shop allows you to purchase wine and support the cause.
Visit the new O Wines website to see how you can drink wine and make a difference.