A New Digital Home for The MacNaughton Group
Posted in Work — Jan 15, 2014
[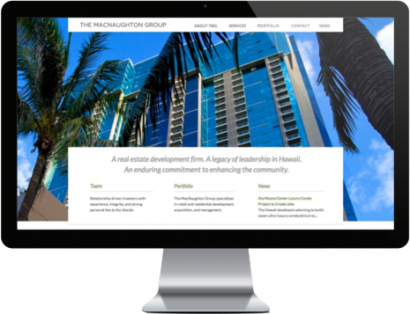 ](http://blog.finedesigngroup.com/2014/01/mcnaughton-group/mcnaughton-group-homepage-desktop-c/ "")
The MacNaughton Group ("TMG") is a real estate investment, development, and services firm with expertise refined over four decades in beautiful Hawaii.
Their new digital environment to showcases an impressive portfolio, introduces their team, and provides updates on current and upcoming projects - all while demonstrating a commitment to their Hawaiian home.
The clean, minimalistic design of TMG's new digital home keeps the focus on the firm's impressive portfolio, bringing its properties and services to the forefront along with stunning photography of Hawaii's diverse and dramatic landscape.
Visitors to the Portfolio section can view projects from the curated "Featured" area, view the complete list, or view project overviews sans photography. A special slideshow functionality showcases each location with a large image, while highlighting the thumbnail of that image simultaneously on the page below.
[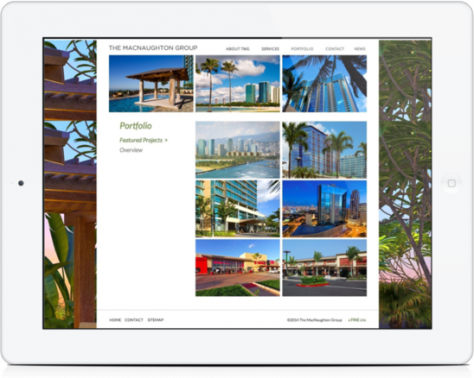 ](http://blog.finedesigngroup.com/2014/01/mcnaughton-group/mcnaughton-group-portfolio-tablet-c/ "")
The Team section of the website follows the same aesthetic as the Portfolio area. Clean, bright profile imagery accompanies a brief summary of each team member's experience, skills, and contributions.
As The MacNaughton Group continues to define and evolve Hawaii's marketplace for retail and residential real estate, their new digital destination will keep clients and partners informed while helping to develop new partnerships along the way.