Kimpton Saint George Hotel Bridges Toronto's Cultural Crossroads
Posted in Work — Apr 13, 2018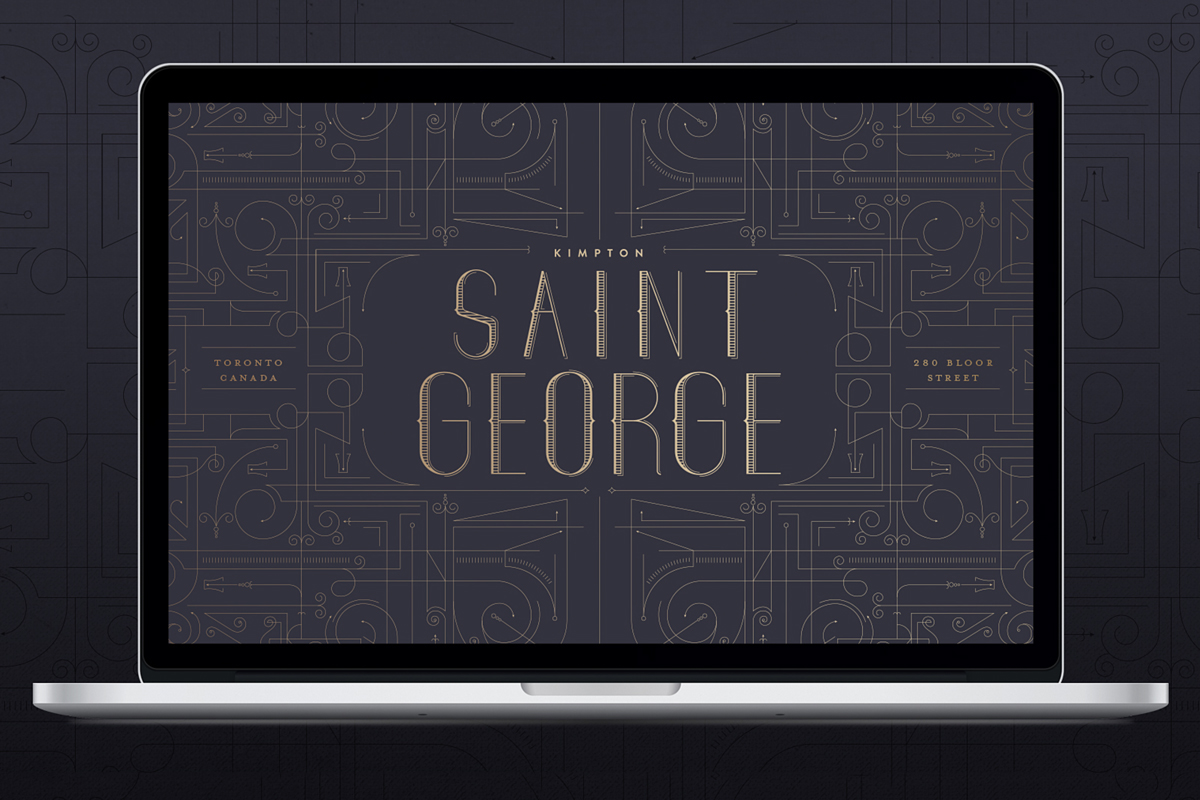 Kimpton Saint George Hotel is Kimpton's first Canadian outpost — an eclectic transition between diverse Toronto neighborhoods that bridges the city's upscale sophistication and artistic edge. Blending the historic feel of today's chic, upscale Yorkville with Bloor West's vibrant, bohemian hipness, the hotel's design is an immersion into true Toronto. It's a sweet spot of culture and congeniality.
From naming, brand positioning, and messaging, through to identity, collateral, and website skin, both story and design are an intricate unfolding of details. Taking inspiration from the hotel's interior, which moves from a living room with curated, contradictory elements, to guestrooms with style reminiscent of the neighboring heritage homes, and from the hotel's merged location, design constantly reveals new perspectives.
The logo speaks to this craft mindset and handmade artistry with custom lettering inspired by vintage insurance maps. There's a density in the details, with a built-in flexibility across varying short forms. The color palette complements the warmer interior design and adds an antique sensibility and polish.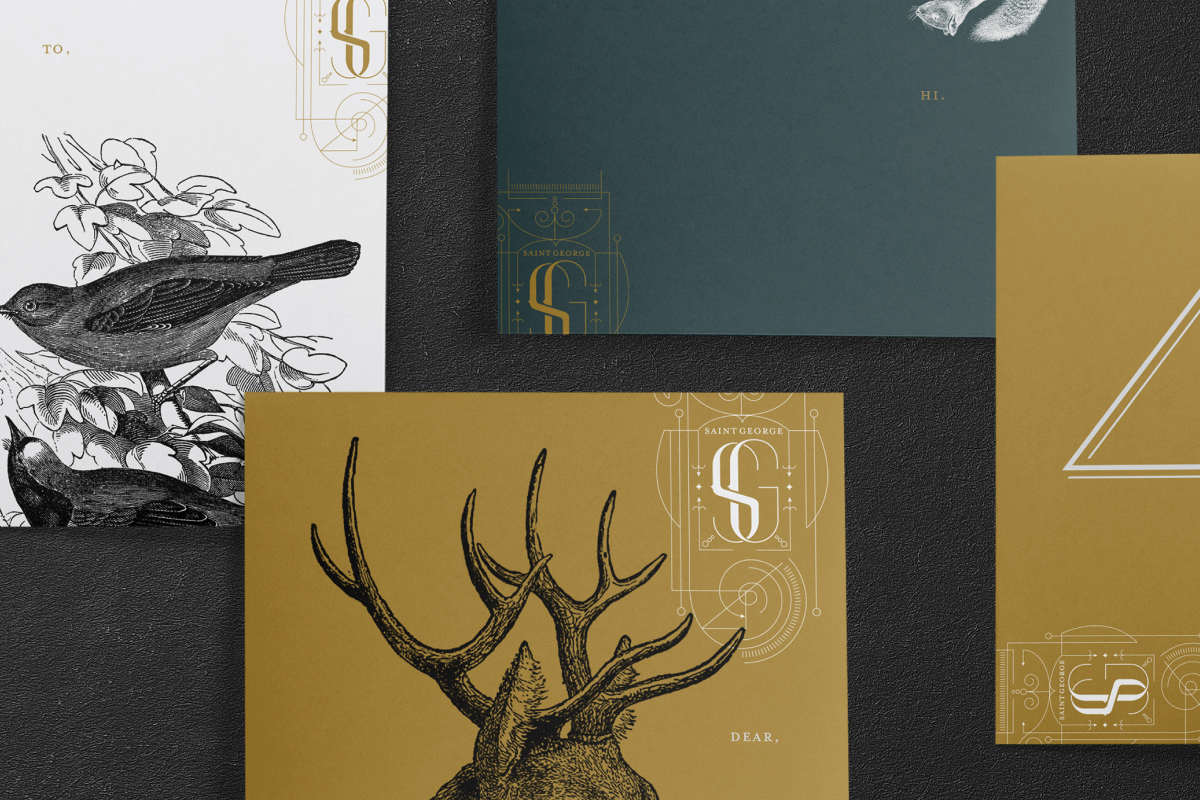 Collateral leverages illustrations both animal and steampunk in nature, paired alongside cheeky copy to establish a collection — a sense that you have found something special and will complete the set with further exploration. Stylistically, these shifting elements pair with the logo to emphasize the baroque, engraved type.
The variance in color, logo application, copy, and illustration style across the full brand system creates an eccentricity that feels different, yet not entirely so, managing to somehow all fit together.