Jordan's New Wine Country Welcome
Posted in Work — Feb 04, 2015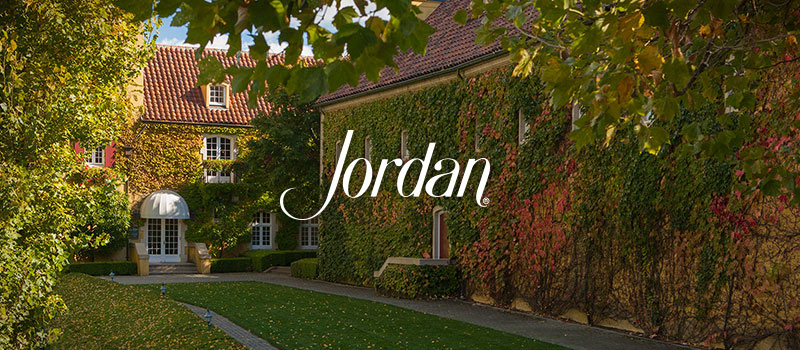 Jordan Winery is one of the premiere wineries of Sonoma County. There, the Jordan family has established brand excellence at the intersection between food, wine and hospitality for more than 40 years. For the second time, the Jordan team entrusted FINE to launch a digital destination worthy of their physical space.
The redesign embodies an evolution of Jordan as a true lifestyle brand. With this in mind, an immersive visual experience reminiscent of lifestyle and travel magazine feature layouts took shape. Each section of the site has a highly-curated, specialized, full-size gallery, showcasing Jordan's extensive, exceptional imagery collection.
Beneath surface appearances, the site works flawlessly with its new Rails-backed front end, supporting responsivity, marketing strategy needs, and social media engagement. The guest experience was considered throughout every step to ensure an intuitive, enjoyable experience.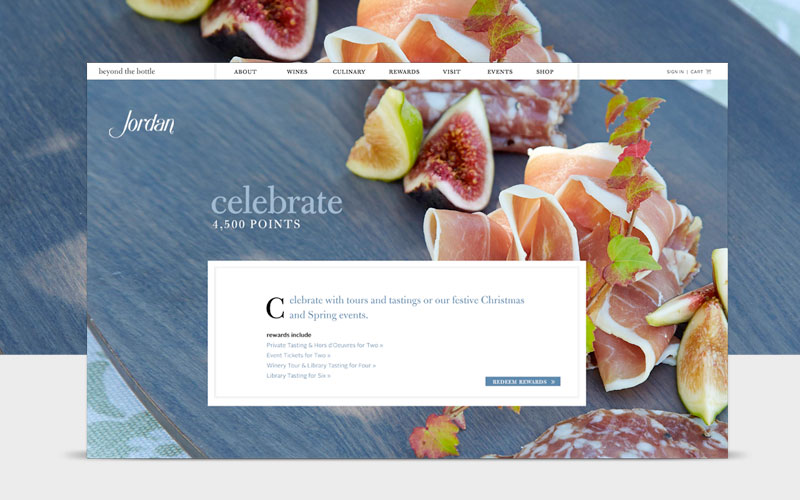 The Beyond the Bottle section relies on these elements to create an ongoing and dynamic "Digital Marketing Playground." Jordan's blog, press, magazines, newsletters, and video all live here. Beyond the Bottle amplifies the Jordan brand, enabling its marketing team to update and refresh content for guests without changing core website content. This extends to the site's footer, where three editable sections for highlight Jordan's social media and digital marketing efforts for further engagement opportunities.
The custom trade and media section is fully dynamic, housing resources pertinent to media professionals and distributors. An often-overlooked afterthought of many sites, Jordan's trade area was thoughtfully designed for ease of use and aesthetics. Custom e-commerce integration elevate Jordan's shopping experience with a personalized checkout experience.
Above all, exploring the website is an experience that replicates the feeling of being welcomed onto their grounds and into their lifestyle. Because Jordan has become more than wine, but a way of life.