HGGC: The Advantages Of Investing In Relationships
Posted in Work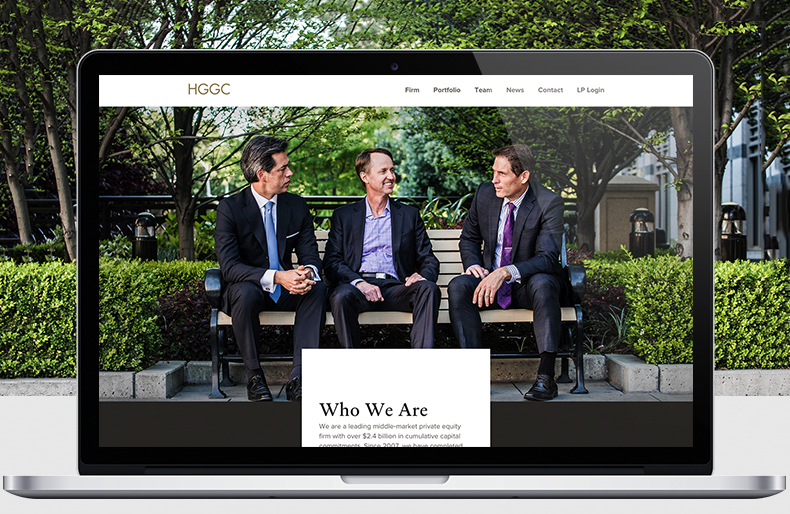 HGGC is a leading middle‐market private equity firm that's invested in nearly 50 companies, with an aggregate transaction value in excess of $10 billion, since 2007. At the heart of their brand, and their website, is a boutique, personal approach to partnering with founder-owners and management teams to build successful businesses.
The firm gains a measure of fame from the presence of NFL legend Steve Young, but it is the sum of all individual relationships that make the brand successful.Through photography, minimal content, and simple navigational flow, an image of an approachable, yet polished, firm emerges. Site design stays clean, with a subdued palette to allow color imagery of people and firms to take center stage.
The Firm section takes an almost infographic approach, distilling company facts into digestible tiles with quick-hit quantifiable stats and short-form qualitative intros to the company's focus, suitable for busy CEOs and tech sector sensibilities.
The Team area introduces team members with oversized quotes and approachable photos that invite an informal relationship while retaining an air of professionalism. A carefully scripted photo shoot created an archive of images both for more formal profiles, and for more candid group shots in a beautiful outdoor setting that adds color and a friendly look and feel within the otherwise sleek site.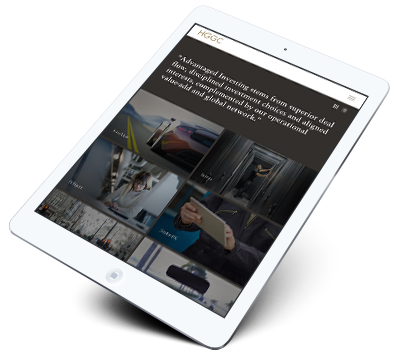 As with most investment companies, the Portfolio section looms large – these companies and their stories are the heroes. In place of the more typical logo placement, HGGC uses metaphoric images to capture industries and imply the focus of each company. The selective portfolio expands through use of imagery, but also offers an option to search using a listview for more direct navigation.
Site construction demonstrates credibility for a Silicon Valley-centered firm. It's fully responsive across device and screen types. And sophisticated Twitter integrations in News, curated through the same custom Content Management System that makes it possible to edit and update content throughout the site, are some of the technology features involved.
Using minimal content and a visual-driven style, the HGGC site tells a story and invites a relationship, demonstrating a brand advantage in the private equity space that portfolio companies can readily translate into their own advantage in a dynamic technology marketplace.