Engineering a New Brand System for Tectonic
Posted in Work — Mar 15, 2018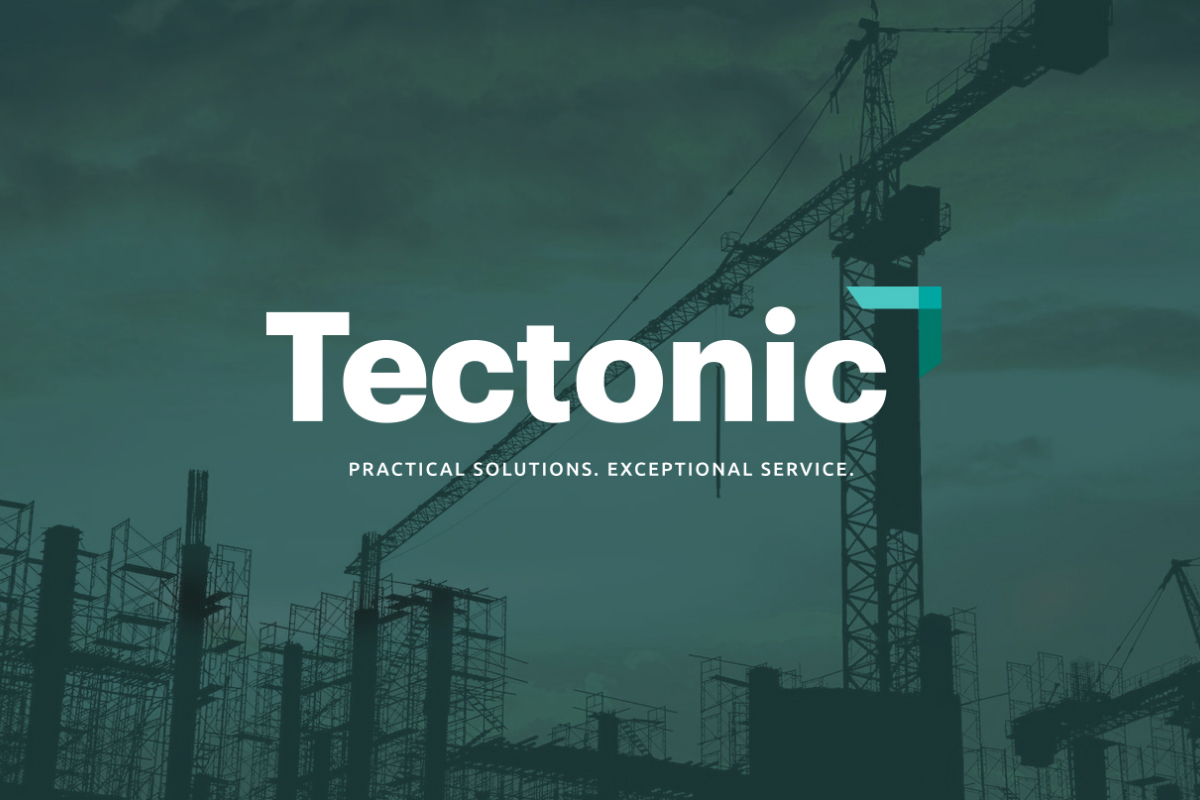 Established in 1986, Tectonic Engineering and Surveying Consultants has earned a reputation for practical solutions and exceptional service, billed as a top firm on Engineering News-Record's Top 500 Design Firms since 2001. To engineer something new, a brand refresh brought forward Tectonic's industry tenure and stature, modernizing it for the ever-changing built environment it inhabits.
The firm's new identity leverages a clean, sans-serif typeface for a bold, confident presence, creating a feeling of endurance, modernized with a quiet dignity. Emulating Tectonic's established color palette, a refresh leans into a lighter and brighter teal for a visual pop against a darker gray. An icon inspired by an engineer's square pairs with the mark to form right angles with upward movement, with two intersecting lines of different shades for dimension and depth. Taken separately from the identity, the icon can be mirrored against itself to form a T across branded materials, or repeated as a textual pattern for visual contrast and interest. The result is a balanced identity that stands up against any established brand.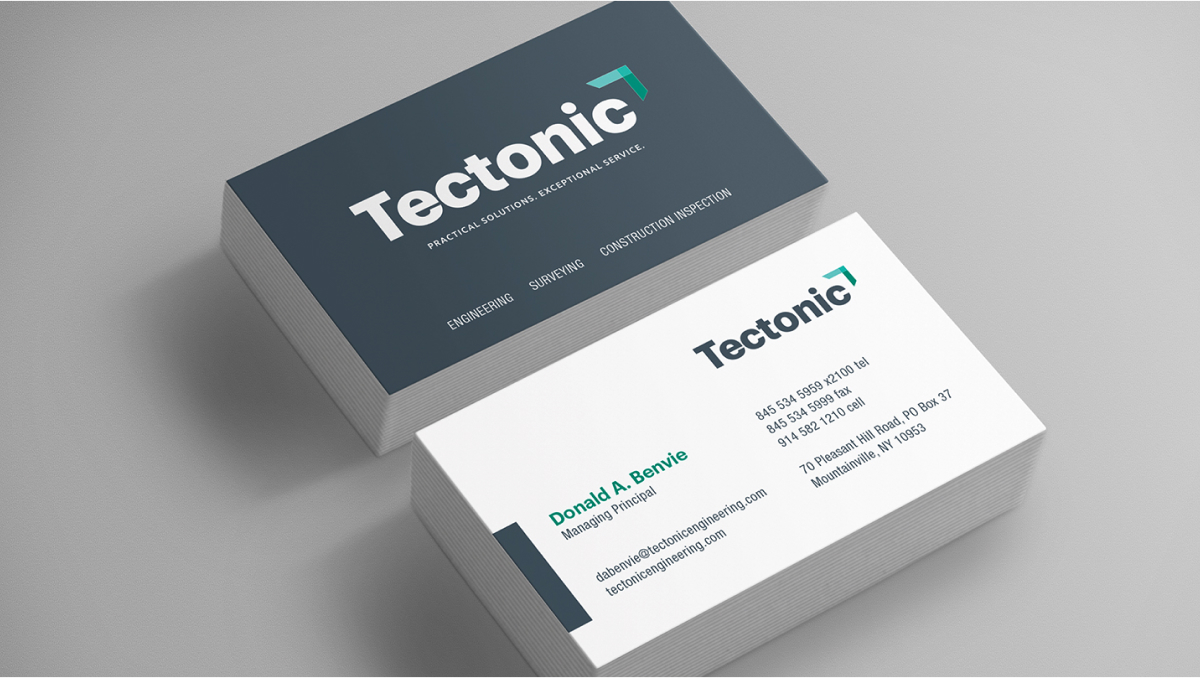 Minimally clean and visually balanced, the full business system is hardworking in its subtlety, spanning business cards, letterhead, proposals, annual reports, and construction signage. Branding is also taken on the road, with car decals and wraps for survey vans, trucks, and sedans, design strategically pacing the logo, contact information, and services in the most-visible areas for other drivers on the road.
Seen holistically, Tectonic's brand refresh is a scalable system for shifting as their industry does.