Darioush- Where Old World Becomes New Again
Posted in Work — Aug 15, 2014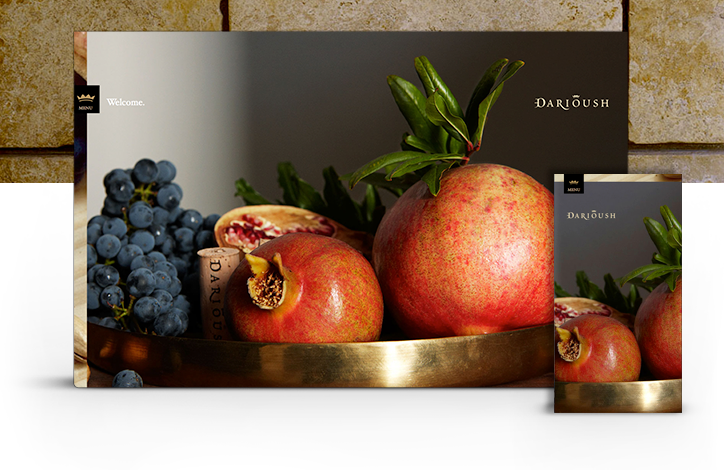 When tradition meets modernity, a beautiful element arises—an experience is refined. Darioush Khaledi and his wife Shahpar founded Darioush in 1997, but Darioush developed his fascination for wine long before, as a child admiring his father's winemaking efforts and the cultural history of winemaking in Shiraz, Iran.
FINE was tasked with creating a fully responsive website that weaves together the story of this cultural and historical meeting, where Persian heritage influenced modern luxury. First, the design had to be both welcoming and unexpected, as part of the brand's dedication to grand standards that are also grounded and genuine. Tying together traditional Persian patterns with modern elements, the site has both an old and new world feel, sharing Darioush's world travels with users so they, too, can feel inspired.
Playing on this sense of discovery, the storybook navigation reveals hidden quotes at the bottom of pages for something truly unexpected. The pacing of the site is carefully curated, as each section serves as a chapter of the Darioush story, even the sitemap. The image-driven journey section provides the ultimate experience through exploration and immersion, while the minimal store design allows each unique item to shine without distraction.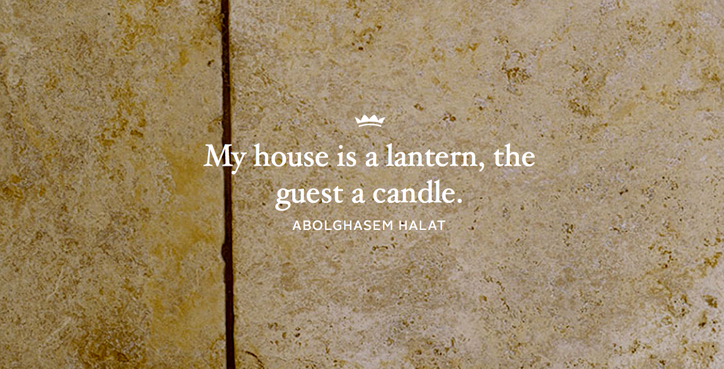 Another custom element relates to Darioush's most-prized possession, Darius II. Users can travel back in time and browse through the evolution of the labels while delving into the origin of each label art.
FINE also designed and built a custom store for Darioush, featuring both wine products and merchandise items. Not only can users purchase individual bottles and collections of wine, but they can also browse the many worldly treasures within the Art + Object boutique, which only continues to add to the site's overall adventure.
As part of the e-commerce integration, First Offering Reservation members can log in for exclusive access to member-only products for sale, along with custom-curated itineraries in Napa Valley through the Darioush concierge. It's just another way to truly tailor a personalized user experience, on every level.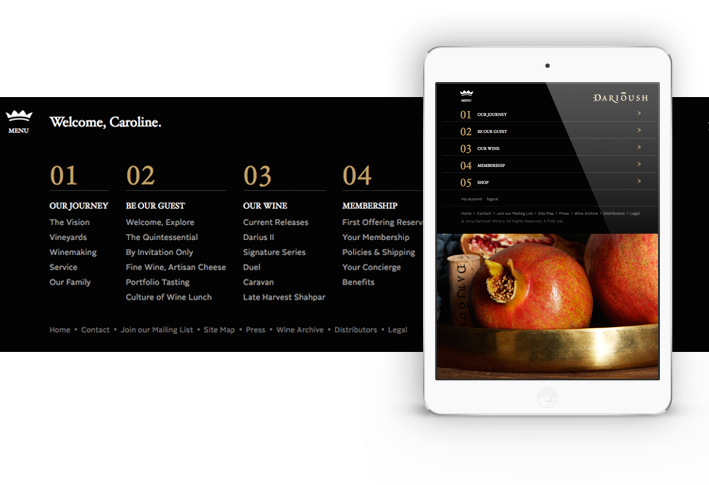 Thoughtful design elements are peppered throughout the site as a way to honor Darioush's celebration of individualism and craftsmanship. And the cultural paradox of Darioush's upbringing is energized with rich colors and captivating type styles, which frame FINE-written copy and content.
Finally, the site itself acts as the gate into the winery, welcoming guests in with hospitality fit for a king. A complete immersion into the brand and its story creates a journey that's both spiritual and material. A journey both personal and meant to be shared.