Corazon del Sol Shines in the "Heart of the Sun"
Posted in Work — Aug 05, 2013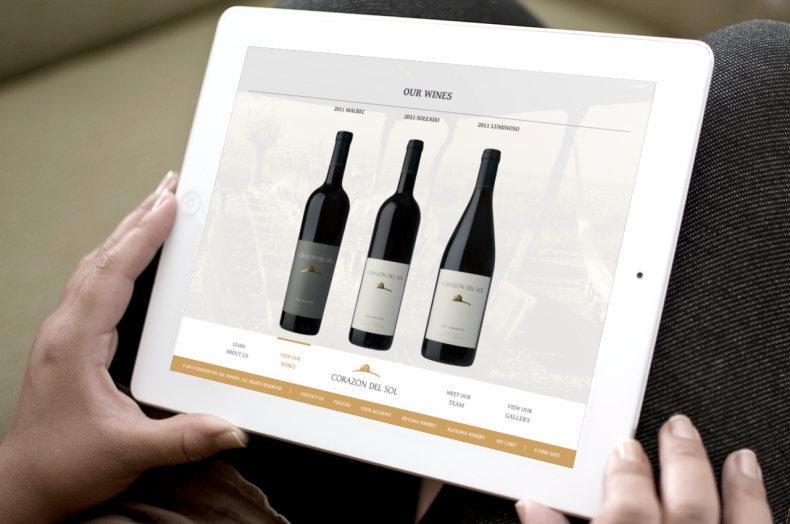 Corazon del Sol Winery is a new project of the Revana Family Vineyard team and one of Argentina's top winemakers, Santiago Achaval. These premium wines capture the best of Argentina's unique, high altitude terroir.
Cultivated in the Uco Valley, on the eastern side of the Andes Mountains, Corazon del Sol is aptly translated as "heart of the sun" - it enjoys over 300 days of sunshine a year in its home at the base of the Andes.
The Revana family came to FINE to bring this new brand - and its Argentina home - to digital life. The result is an elegant responsive site that captures the sense of awe and beauty of the winery location, while conveying the depth of the wines.
The site has its own individual visual identity while also closely relating to the Revana and Alexana websites. The first impression is a dramatic sense of place - featuring breathtaking photography of the expansive Argentinean landscape with its incredible sky and sunshine.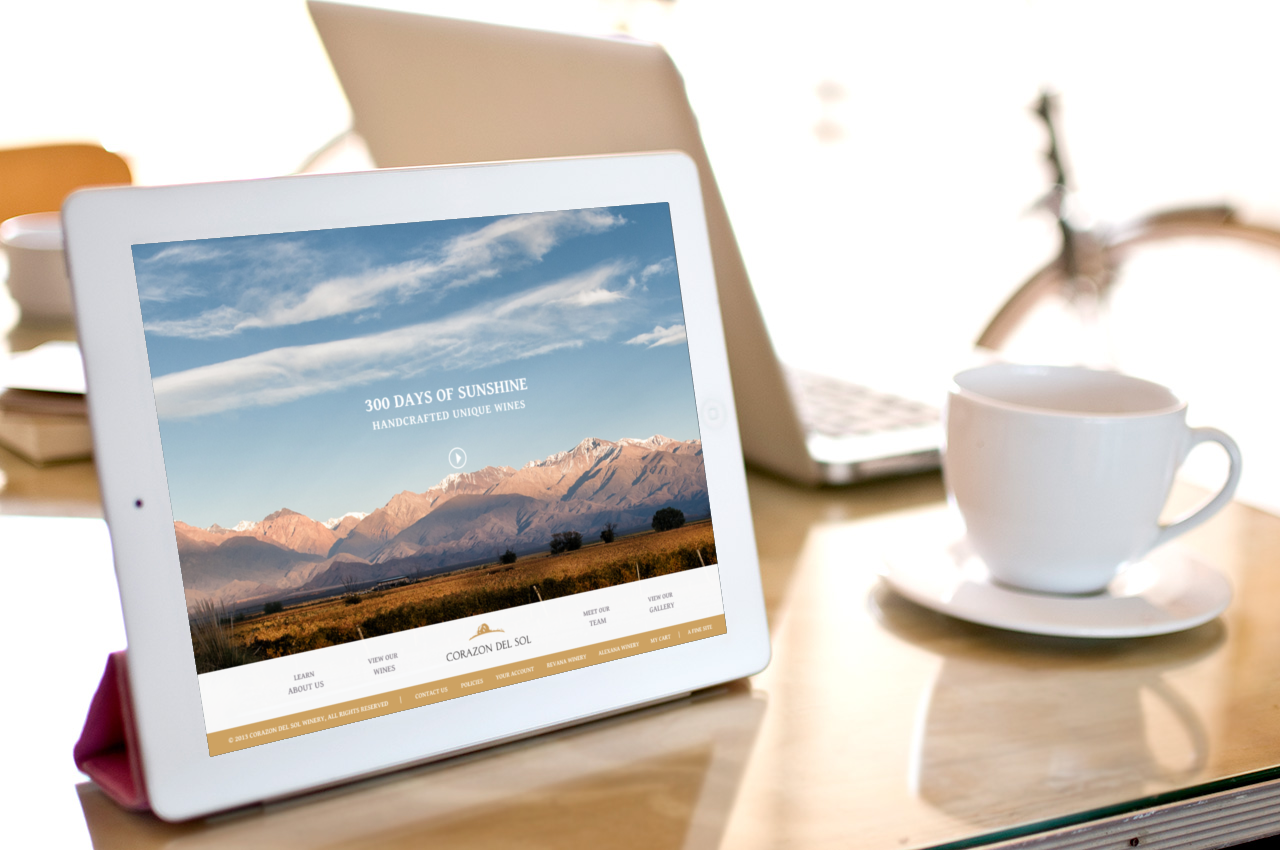 Visitors are able to easily view and purchase the wines, join the exclusive wine club, explore the winery, and meet the makers. And a scroll through the online gallery is an invigorating trip to Argentina in much the same way as is a sip of their wines.