Convene: A New Brand of Place Where Lifestyle Meets Workstyle
Posted in Work — Jun 01, 2018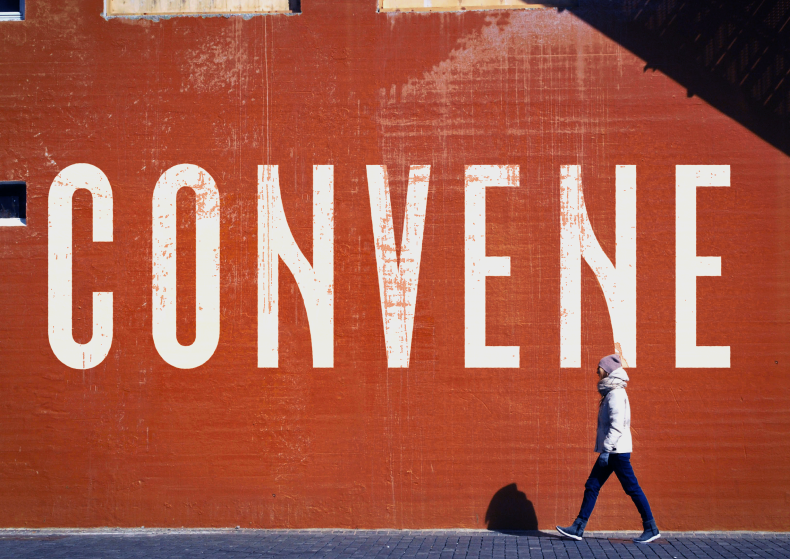 Debuting this year in Vancouver, Washington, Convene is an entirely new kind of place, conceived and developed through an intentional brand lens, and with a new way of life at heart.
Convene is Killian Pacific's response to a new workforce drawn to the value of interconnected communities, desegregation of work/life, and to just plain driving less. And it's a case story in how the power of brand increasingly plays a role in shaping spirit and experience through a deeper approach to placemaking.
The initial strategy established operational requirements, community benefits, and a brand ethos to help define the space's purpose and meaning — a human-centered approach that considers the modes of individuals and articulates their desired experience. It means walking a few miles in customer shoes before plans are finalized, let alone beginning the work of traditional brand and visual design.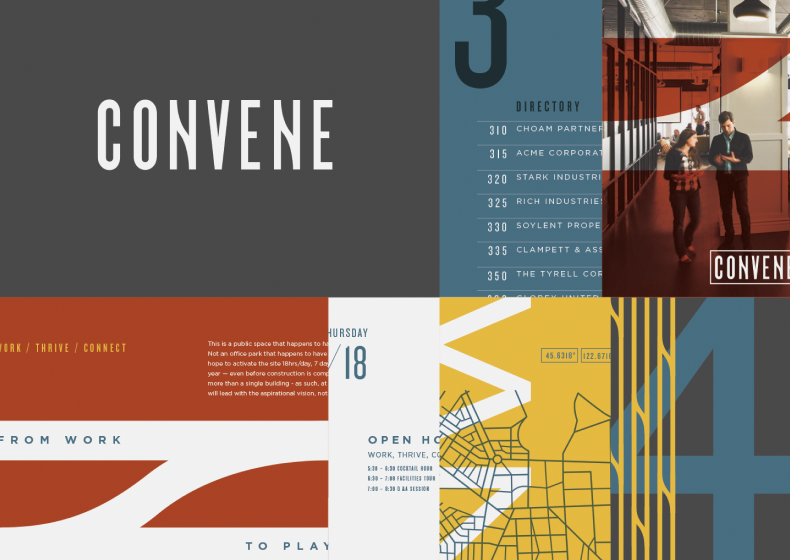 This brand-driven, human-centric view pushes beyond architecting office parks, into engineering signature services and amenities from the frequent to the frivolous. Principles of space and character set the feel (authentic and alive) and function (interconnected and pedestrian-first).
The result is a place that blurs boundaries to facilitate social connection and productivity. Work, life, and play collide in a public space rich with restaurants, retail, nature, and art.
A new brand name conveys the mission. "Convene" is an activated public space — it just happens to have office buildings — where people gather to imagine and realize big ideas.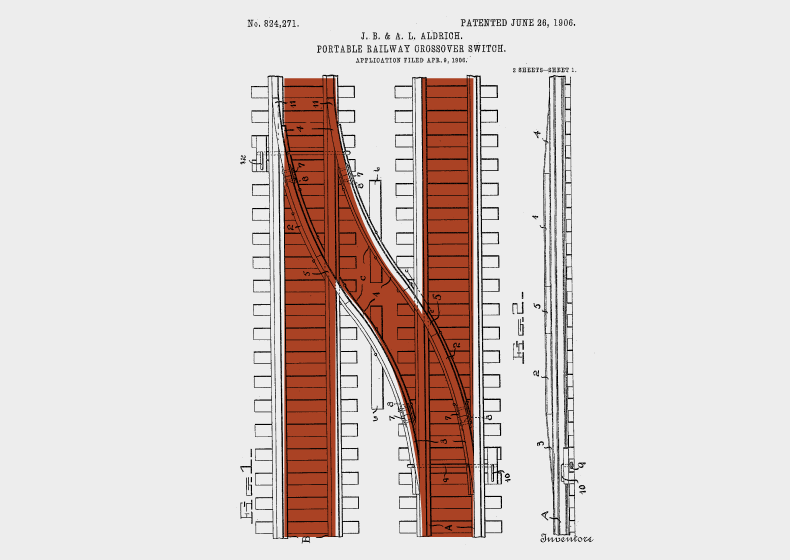 It's a brand set up to redefine working class in today's visual vernacular. Convene's visual identity leverages the location's railyard history with the idea of connection. Allusions to rail switch mechanisms inspired the logo and environmental design. Typography mirrors practical and straightforward industrial letterforms. A color palette of neutral gray tones and weathered highlight colors convey vibrancy and energy, echoing the rich tones of shipping containers to evoke Vancouver's trade and commerce history.
A brand playbook documents the cohering story so that all decisions are made through the lens of brand — from physical space, to service, to promotion.
While the next phase of development begins — and the core brand extends into more detailed tenant touch points, service and training tools, trade marketing, and promotion — brand continues to be the docent that guides Convene toward maximum impact.