Continuum Estate Wine
Posted in Work — Feb 03, 2010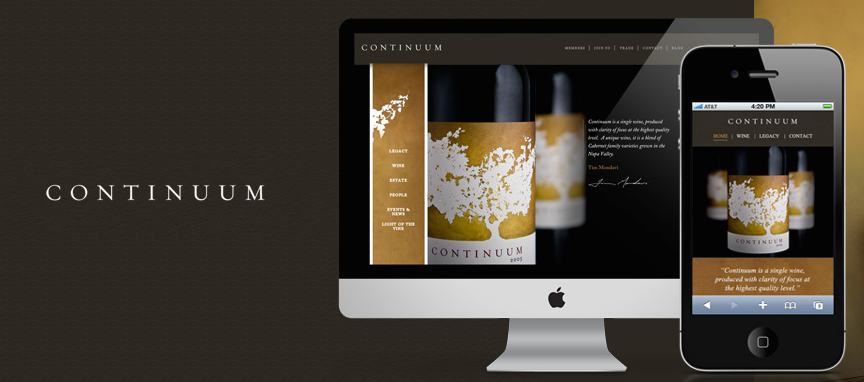 An artistic site to match an artistic wine. Continuum Estate was founded by members of the winery royalty Mondavi family in 2005 with the goal of producing a single, elegant estate wine. With that clear focus, a brand emerges in clear, dramatic fashion as soon as you arrive on the site.
FINE designed the new winery website using the gorgeous "Light of the Vine" painting (created by Chiara Mondavi, and which also graces the Continuum labels) as inspiration.
Inspired by the name, the wine website design operates on a continuum, navigable as a continuous linear reel, in one of the more overt examples of how function and interaction can have as much brand impact as words and imagery.