Columbia Crest: A Long-Acclaimed Brand Becomes A Modern Classic
Posted in Work — Jul 29, 2013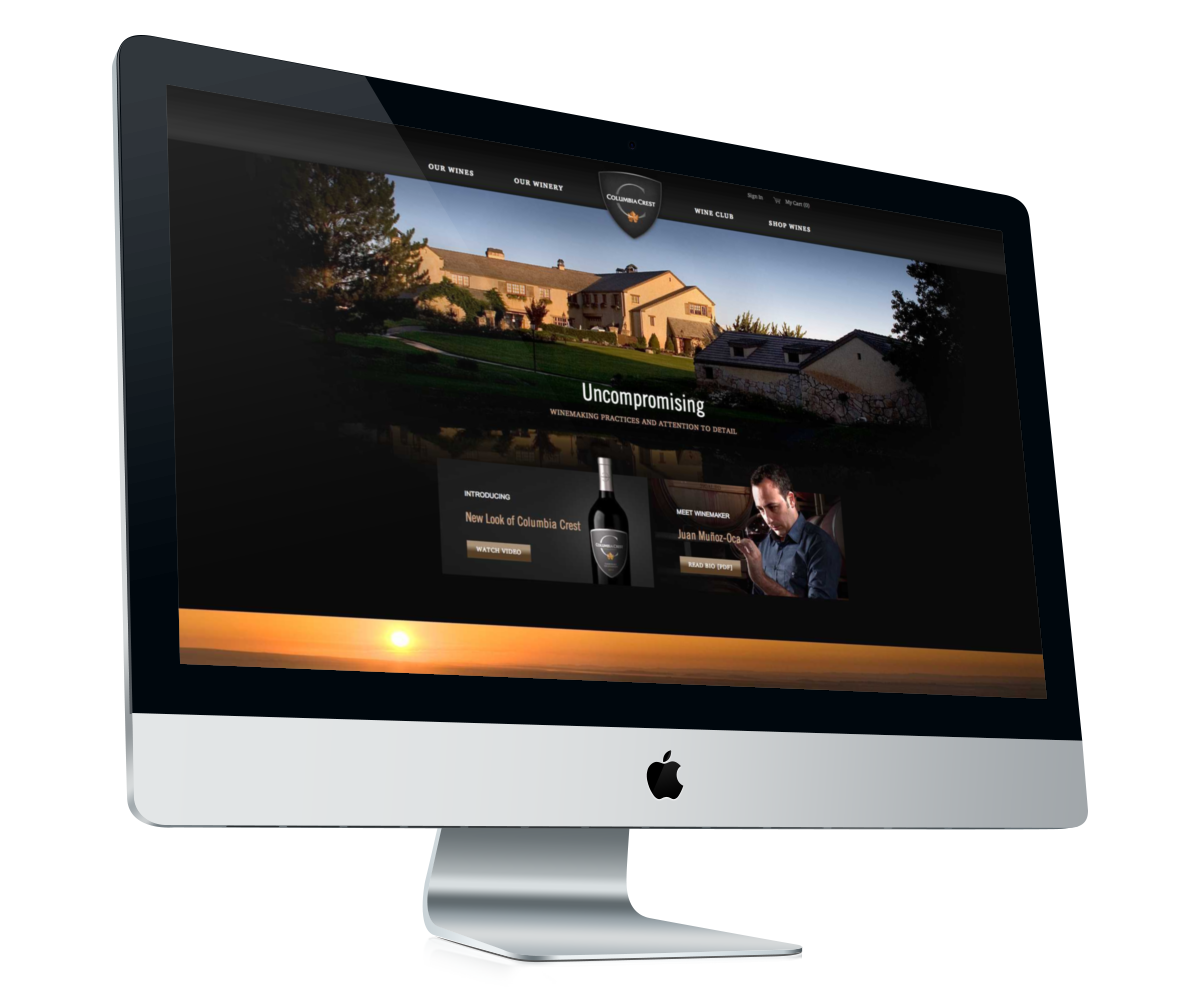 Columbia Crest holds the rare distinction of being a Wine Spectator #1 Wine of the Year. Rarer still, it's the only Washington wine brand ever to earn that acclaim.
While their uncompromising wines leave little room for improvement, the overall brand positioning was ready for an evolution, beginning with a new label for their core Grand Estates line and ultimately playing out on a FINE new Columbia Crest website.
To reach a slightly younger consumer, the design aesthetic and messaging moved toward the direction of a "Modern Classic". Where the past site brought focus to the brand's four tiers, the new one communicates the core brand message in a simple and refined way across all collections.
The effect helps current customers see that the brand has evolved, while new customers see a confident, relevant brand for the first time.
Bold, artistic vineyard imagery paints the brand and its products in a sophisticated light. They're contrasted with the dark, dramatic colors – inspired by the modernized Grand Estates label – of the pages and website details throughout.
The modern message comes across as much from the site's function as its form. A fluid navigation style, with intuitive menus and vertical scrolling, give the effect of today's best UI.
And for commerce, the site is the second example (see Spring Valley Vineyards website) to integrate with FINE's e-commerce platform for Ste Michelle Wine Estates. So users have the ability to shop for wines from the marketing site and add products to their cart as they're exploring, whether by desktop or mobile browser.
The result is a brand site that reflects the style and substance of Columbia Crest – an uncompromising and highly acclaimed "Modern Classic."