Cloudera's High-tech Brand Takes to Low-tech Channels
Posted in Work — Jul 28, 2017
Cloudera is at the forefront of big data, helping companies mine information to cure disease, land planes, and solve the biggest of big problems and opportunities. It's high-tech stuff. But in this world of mind-bending technology, their brand breaks through the clutter by revisiting old-fashioned, 1:1 communication.
FINE's developed a succession of print, direct mail campaigns aimed at promoting their new cloud-based service offering, and reaching out to C-Suite execs to set appointments for enterprise sell-through. While low-tech in medium, the pieces are high-tech in message, and even in production, using print techniques to endorse the message of vision and clarity.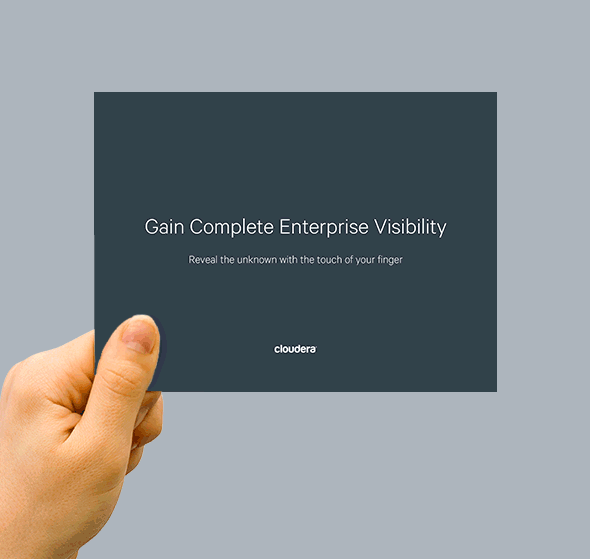 To reach the highest-level CISO Chief Information Security Officers, an invitation using heat-sensitive paper reveals a special gift for attending a meeting about how transparent data makes your enterprise more secure with Cloudera.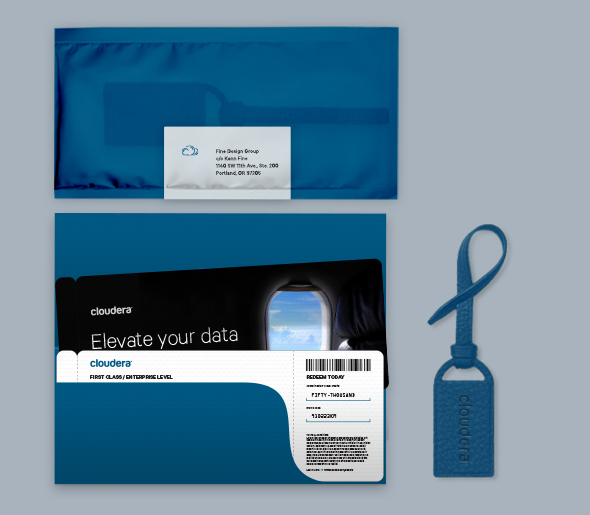 For the launch of Cloudera's latest cloud-based platform—to quickly and easily get data to the cloud, where it can be parsed to make big decisions—an old-fashioned airline ticket cut through the office email clutter with a snail mail solution.
Together, these tools generate direct response for Cloudera's important new initiatives, while making the brand point that Cloudera's cutting-edge technology transfers across media old and new.