Behind The Scenes: Clarisonic Video
Posted in Work — Sep 27, 2013
[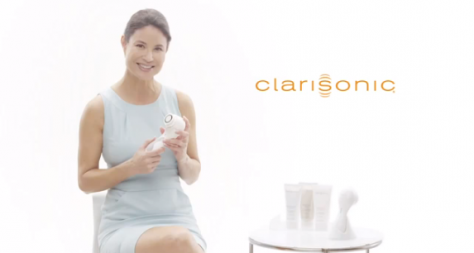 ](http://blog.finedesigngroup.com/2013/09/behind-the-scenes-clarisonic-video/screen-shot-2013-09-27-at-4-11-44-pm/ "")
Clarisonic's mission to help their customers realize their best skin is written all over their new FINE website. To back their promise up, a major brand focus is making sure each Clarisonic customer has the know-how to best use the product long after their initial order. So FINE developed and produced a series of refined educational videos that help explain product features and uses.
This "Quick Start," how-to video series targets new and existing Clarisonic consumers with the specific purpose of showing them how to operate and care for their new device in as quick as one minute. It's everything from simply powering up the device to proper application of special serums.
The videos themselves are elegant, informative, easy to follow and adopt the sophisticated yet caring Clarisonic brand voice. Out for only a short time, they're steadily gaining views and followers on YouTube in both US and global markets.
Check out the Clarisonic Quick Start Series on YouTube
Behind the Scenes:
The effort was substantial. In a few short months, it meant learning multiple devices inside and out, refining scripts, planning, casting, concepting, propping, and producing 24 distinct videos simultaneously. After all the prep and casting was done, the FINE production team assembled in San Francisco at Purebred Studios for the three days of shooting.
[

](http://blog.finedesigngroup.com/2013/09/behind-the-scenes-clarisonic-video/screen-shot-2013-09-27-at-4-16-09-pm/ "")
Below is a slideshow with a few shots from behind the scenes!