Aramark Launches Its Own B2B Brand Success Story
Posted in Work
[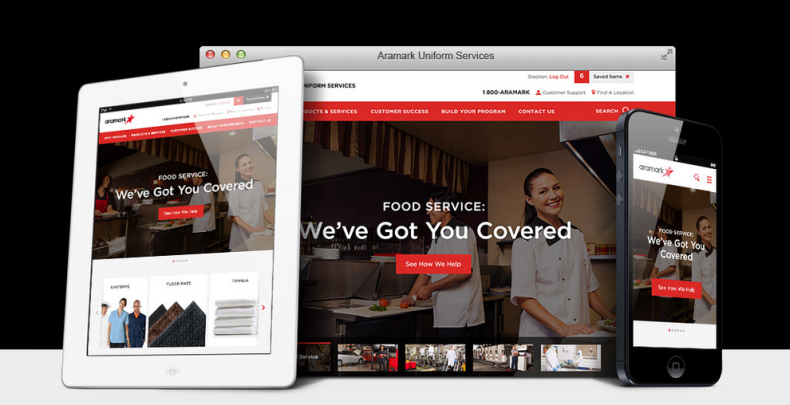 ](http://www.aramarkuniform.com/home "")
Aramark Uniform Services is in the business of helping other business look good, stay safe, and reinforce their identities. They lead their industry, with more than 300,000 customers and a long list of success stories.
A new, responsive website helps tell their own story, and in so doing take their rightful place among top B2B solution providers and brands like FedEx, UPS, and AmEx.
An extensive discovery and documentation process helped set the stage and the strategy. Stakeholder interviews, competitive analyses, and a close attention to SEO best practices, analytics, and site usage patterns were all used to gauge audience needs and to assemble an extensive information architecture.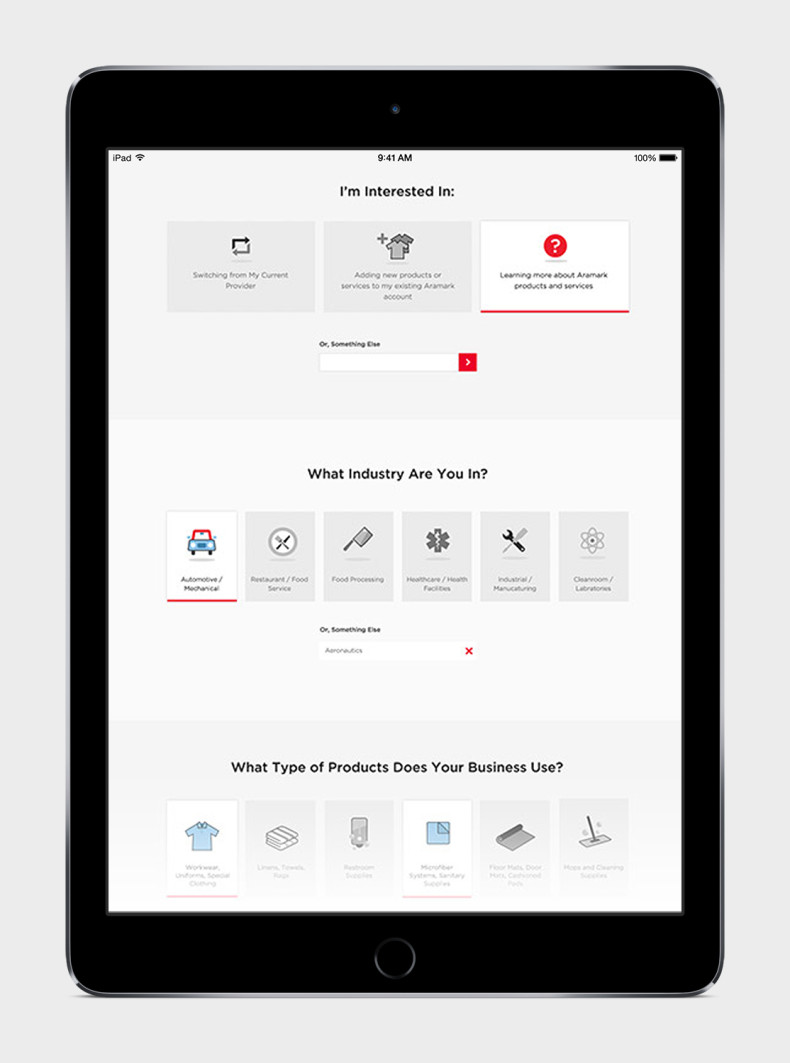 User experience was the focus throughout as the site took an almost consumer-centric approach to a business-centric topic. A Build Your Own Program feature creates a visually engaging interactive tool to help prospects think through what they may need. A series of questions helps generate a program profile that puts them on the same page with sales for a productive discussion.
A new interactive catalog replaces Aramark's antiquated, Flash-based flipbook approach. Users can see and sort products by type and industry, and favorite, share, download or print product details. This added content dramatically improves SEO and demonstrates Aramark's dedication to innovation and technology.
An extensive custom content management system was constructed within Aramark's IT framework to integrate existing data, content, and product from multiple sources in a seamless fashion, in true collaboration between client and FINE.
For a world that's become more mobile, and especially for industry's that need to access information from offices, shop floors, and on the road, the need for a site that looks equally good on desktop, tablet, or mobile is clear.
It's an industry-leading site for a company committed to the image, safety, and identity of its customers. And it's the foundation not just for selling, but for delivering success to these businesses for years to come.
[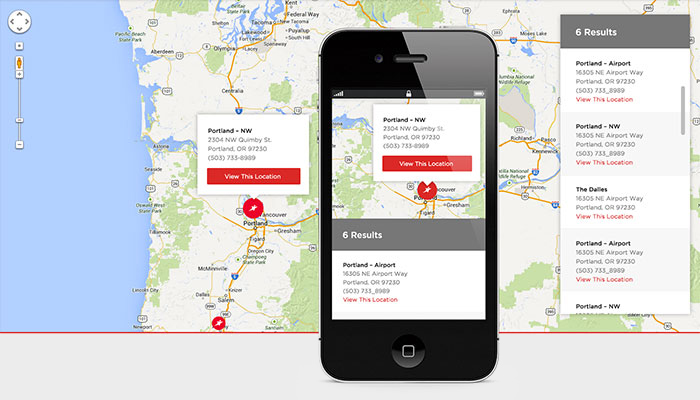 ](http://www.aramarkuniform.com/our-locations "")