Adams Street's Unparalleled Digital Presence
Posted in Work — Apr 06, 2015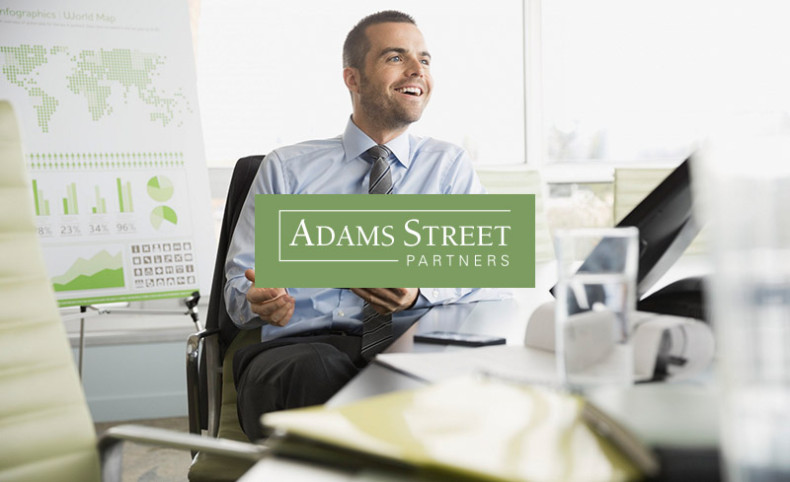 Adams Street Partners is a global private equity investment management firm with over 40 years of experience and over $25 Billion under management.
Refining and simplifying the information architecture provided the opportunity to isolate and elevate core brand tenets. The company's approach is customer-customized, and their new site reinforces that idea both overtly in copy, and with more subtle cues like an intuitive design with a persona-driven navigation.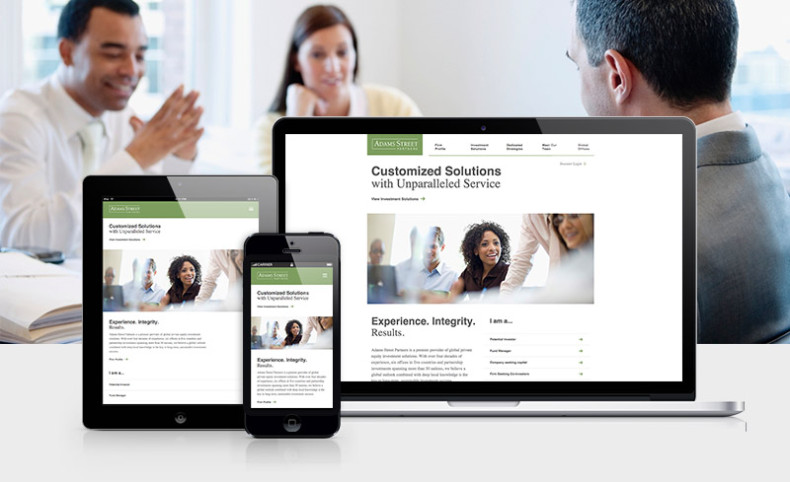 The dense, word-rich design of so many professional services firms is replaced here with a more open, light, and friendly visual approach for Adams Street. A carefully crafted imagery style keeps the people-focused, personal feel of this employee-owned firm at the fore, and carries through an approachable, real style from home page to partner profile pages. Large, stylized partner pull quotes at the bottom of each page give you a sense for the firm's thinking and personality.
On the back end, a custom content management system allows virtually every part of the site to be dynamic and editable, with a simple UI and workflow that enables the company's authorized users to refresh the site without training or expertise.
Industry jargon and puffery are nowhere in evidence in areas like Firm Profile and Investment Solutions. Instead, clear, concise "snackable" content tells the story without the smoke and mirrors. A 40-year timeline, and dedicated tiles for their global office locations provide other opportunities to minimize content and make it more visual and approachable.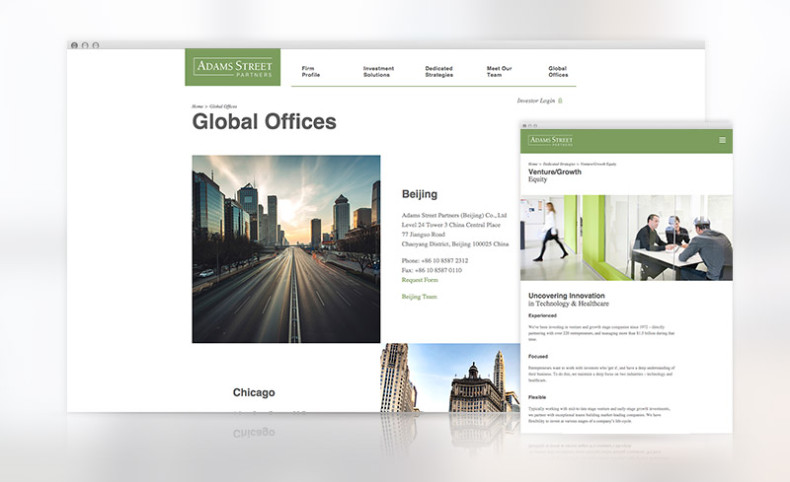 Finally, in a structural nod to the firm's custom, forward thinking approach, the site is fully responsive across a range of today's viewing devices from mobile to desktop. So whatever path you choose, it's always a great experience with Adams Street.