A Shared Story: Eroica Brings Together the Old and New
Posted in Work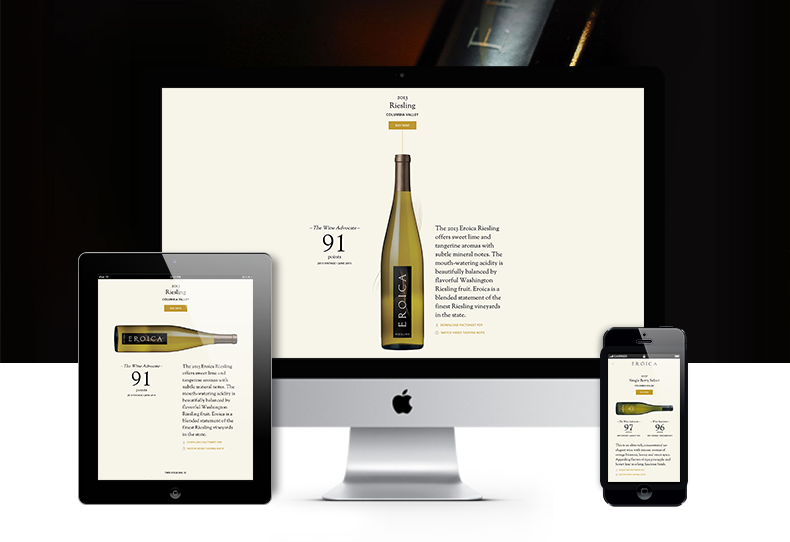 The Eroica partnership brings together two of the world's greatest Riesling producers: famed German winemaker Ernst Loosen and Chateau Ste. Michelle's Bob Bertheau.
The widely acclaimed Eroica Riesling sets the bar for American luxury, and the brand needed its own platform to tell the story, that of a shining star in the Riesling category. The unique elements of the brand, like the meaning of its name, the labored process, and, of course, the special partnership, drove the strategy behind both FINE-written copy and design of the new digital space.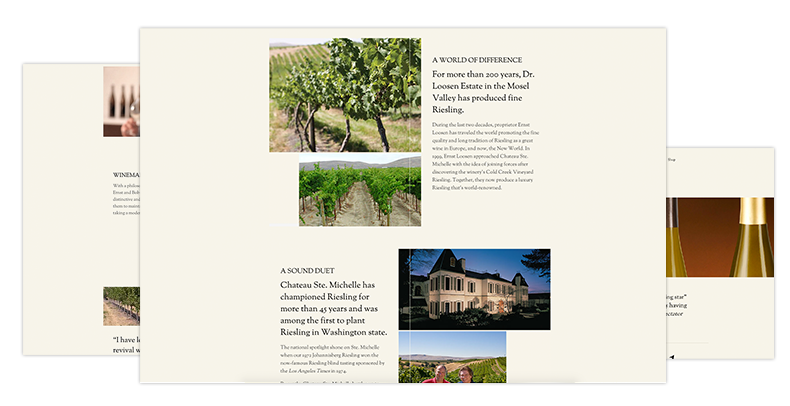 Firstly, the brand was brought into the modern age with a responsive approach to showcase the collection, and to educate consumers about the nuances and unique properties of Rieslings. The look had to feel as refreshing as the wines, so the design left space for the products to breathe while celebrating collaboration and craftsmanship in the details. One such, a delicate line spanning the length of many pages, evokes a confluence of elements into a singular approach.
Som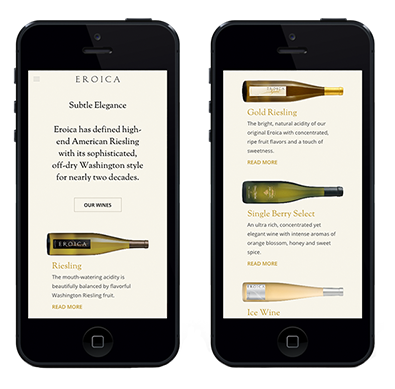 e layouts were challenging to code, with the asymmetrical style taking additional consideration for responsive views, but the new site is a clean and concise overview of the brand, the product, and the varietal, beautifully executed for any device.
This new digital home now highlights both the old and new worlds of this special wine and the partnership that brought it to life.