We're big fans of baseball here at FINE, and our FINE folks in San Francisco have had it pretty good lately. The San Francisco Giants recently won their third World Series Championship in five years, complete with a parade down Market Street showered with confetti.
[caption id="attachment_15431" align="aligncenter" width="590"]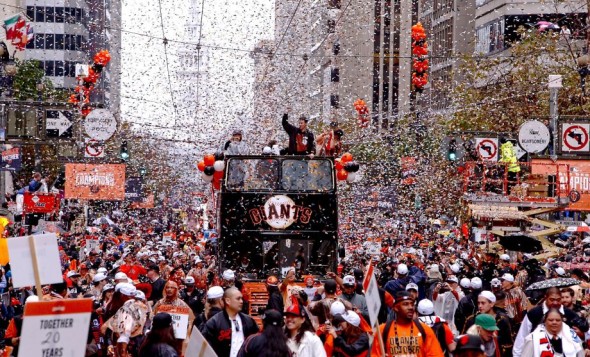 Photo via San Francisco Chronicle[/caption]
Another San Francisco company, FINE client Anchor Brewing Company, also loves America's pastime. A partnership with the Giants, including an onsite taproom called Anchor Plaza at AT&T Park, gives baseball fans in San Francisco the opportunity to enjoy an Anchor Steam Beer or another of Anchor's locally-brewed craft beers while they take in a game.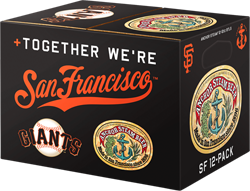 The relationship extends beyond McCovey Cove, too, with a special-edition, co-branded 12-pack of Anchor Steam Beer for the 2014 season, among other promotional activities.
It was natural, then, for Anchor to share their enthusiasm for Giants baseball with their social community, many of whom are Giants fans, as the team made yet another postseason run.
Brews & Baseball go hand-in-hand, and the FINE social team included Anchor's #BrewsandBaseball hashtag in tweets and Instagram photos to bring craft beer enthusiasts and baseball fans together as the first pitch was thrown in Game 1 of the 2014 World Series.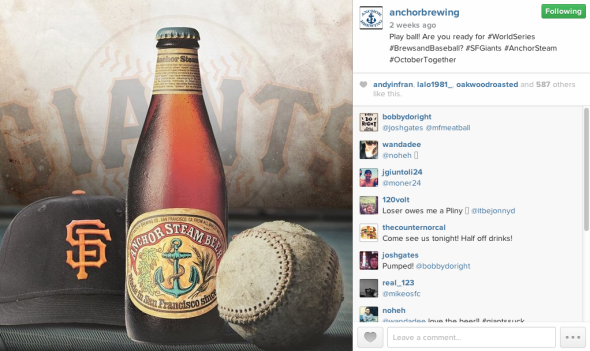 The Giants' official hashtag, #OctoberTogether, paired nicely with Anchor's packaging for the limited edition 12-pack of Anchor Steam Beer, in addition to co-branded coasters distributed to Bay Area establishments during the playoffs. When World Series MVP Madison Bumgarner closed out a dramatic Game 7 for the World Series win, Anchor's coaster design was a perfect fit for a social media celebration.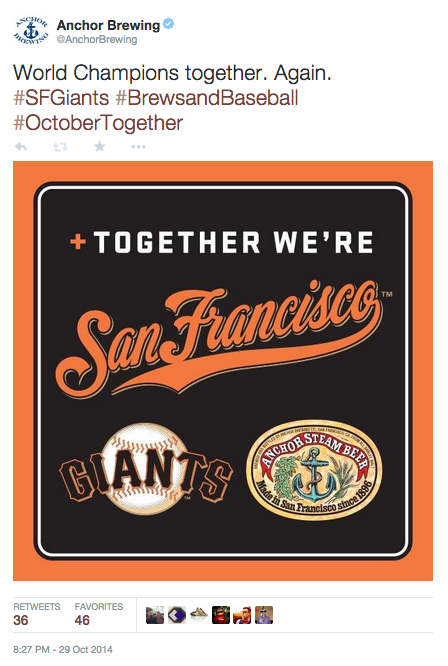 Anchor Brewing is considered by many to be synonymous with the City of San Francisco. While Anchor's beers are sold throughout the U.S. and in many countries around the world, its core audience has a strong connection with the Bay Area. Giants fans within the Anchor social community celebrated throughout #OrangeOctober by liking, commenting, retweeting, and sharing. Below are month-over-month numbers for engagement with Anchor social content on Facebook, Twitter, and Instagram during the month of October.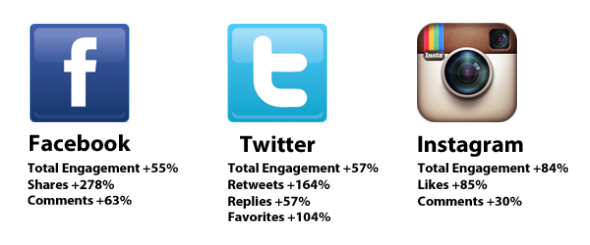 It may not be typical for a consumer brand to engage its social community in a conversation about sports, but for Anchor Brewing and the San Francisco Giants, World Series Brews & Baseball were a social media home run.