XOJET Wins Best Airline Website at WMAs
Posted in Results — Sep 07, 2018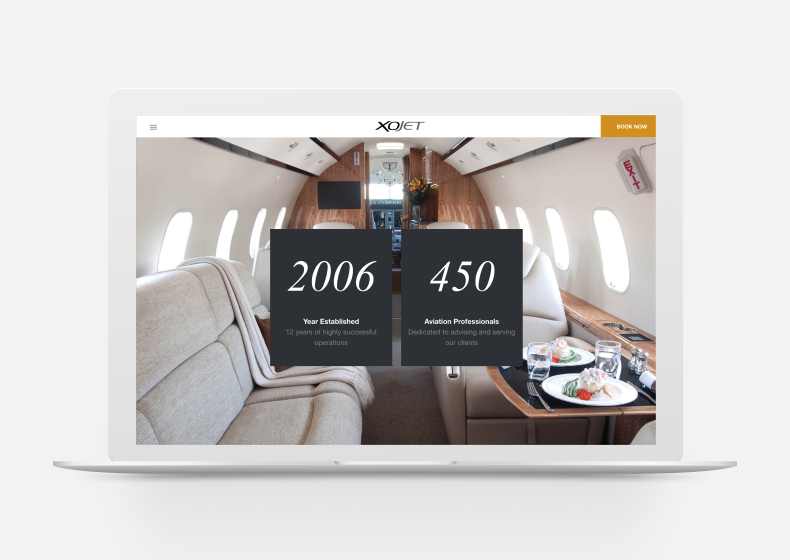 The Web Marketing Association's WebAwards, now in its 21st year, is the longest-running annual website competition. Entries are judged on design, innovation, content, technology, interactivity, copywriting, and ease of use.
XOJET won Best Airline website in this year's competition — their second win, after also receiving a GDUSA American Web Design Award, and being featured in GDUSA magazine.
Balancing immersive imagery with functional, lightweight vector graphics, XOJET's website design conveys a visceral sense of the flying experience they provide. It's a look and feel that conveys their services' ease, with full-bleed images that transport viewers into their planes' environments. The modern, app-like graphical touches bring a digital era sense of innovation and simplicity.
Credits
Agency - FINE
Client - XOJET
Project Director - Sara Stockett
Creative Director - Tsilli Pines
Strategist - Steve Fine
Designer - Adam Parry
Developers - Nichole Barrett, Tim Shedor
Information Architecture - Lori Dunkin, Lisa Wright
Copywriter - Josh Kelly