The Residences at Seafire Wins Prestigious Adrian Award
Posted in Results — Dec 05, 2017
The Hospitality Sales & Marketing Association International (HSMAI) honored The Residences at Seafire website with a Bronze Adrian Award for digital marketing excellence at the 61st annual Adrian Awards — the largest and most-prestigious global travel marketing competition.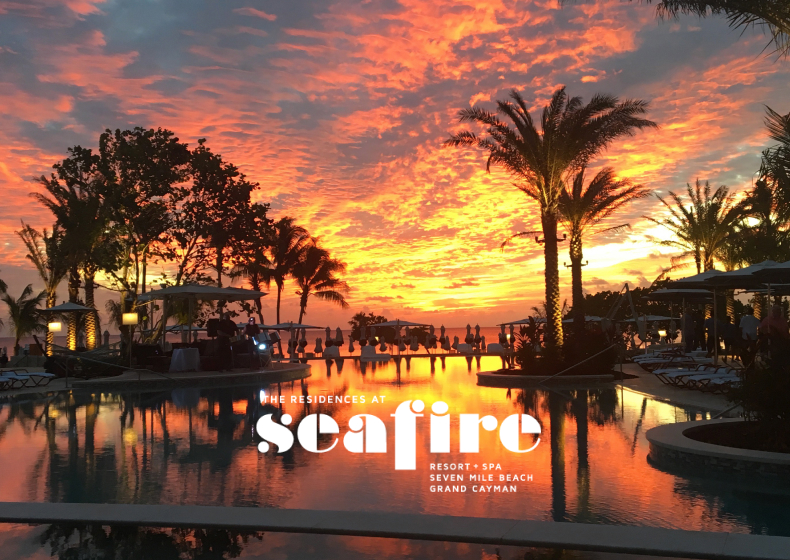 As one of more than 1,100 entries submitted, experts in hospitality, travel, tourism, and media evaluated The Residences at Seafire website based on merit and success in achieving objectives around marketing, target audience, research and planning, and messaging. All award winners will be recognized at the HSMAI Adrian Awards Gala this February in Manhattan.
Seafire's website has been widely recognized since launch, and in addition to the Adrian award, it's also received a Davey Award, a W3 Award, a WebAward, and an Interactive Media Award.
"The theme of this year's Adrian Awards is 'Be a Travel Marketing Super Hero.' It's fitting because the winners have all taken bold and dynamic approaches that inspire and advance the hospitality industry as a whole," says Robert A. Gilbert, CHME, CHBA, president and CEO of HSMAI.
The Residences at Seafire website culminates a years-long collaboration to name, brand, and bring to life the brand promise of modern living on Grand Cayman's famous Seven Mile Beach. Seafire redefines luxury in the context of the Caymanian lifestyle, and the highly personal service that extends from Kimpton Seafire Resort & Spa.
*About the Adrian Awards
*The Adrian Awards honor "creative brilliance and best practices in hospitality, travel, and tourism-related marketing." For more than 60 years, the competition awards the best of the best, renowned for the prestigious nature of its crownings in advertising, public relations, and digital marketing. More than a "beauty" competition, the Adrians judge based on a full and detailed case study of campaign strategy and results, in addition to creative tactics and execution.
Credits:
Agency: FINE
Designer: Joe Flory
Creative Director: Tsilli Pines
Project Director: Ashley Bird
Strategist: Caroline Moloney
Developer: Aaron Ransley
Client: Dart Real Estate