Graphis Branding Win: Kimpton Sawyer Hotel
Posted in Results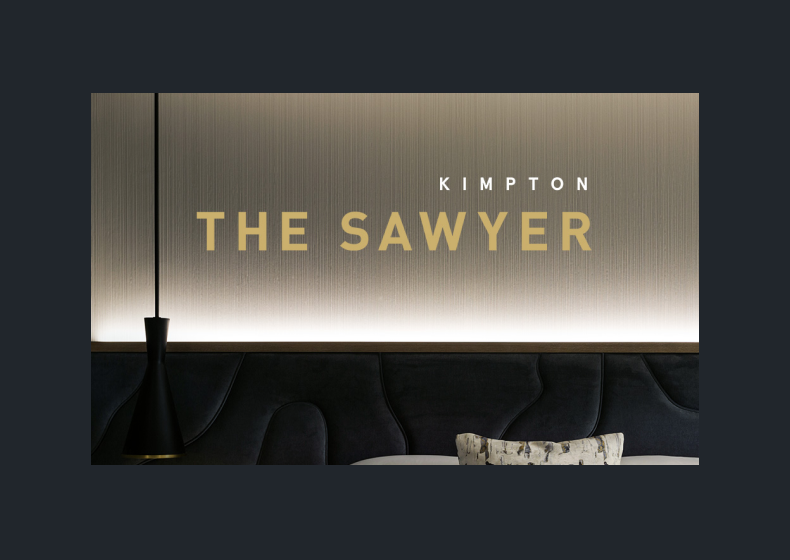 The Kimpton Sawyer Hotel celebrates the history and future of Sacramento — a flagship hotel set in downtown's new 6-block development and anchored by the new Sacramento Kings' stadium. Riding the social and cultural transformation, The Sawyer captures both the rich agricultural, goldrush heritage, and burgeoning tech of the area.
It's also now a winner of the Graphis branding awards, receiving Silver for its identity and collateral design. Since 1944, Graphis has honored talent across design, advertising, photography and art/illustration for both digital and print, and is known for its industry magazines, annuals, and books.
The Kimpton Sawyer Hotel clearly idolizes the communion between outdoor and indoor, a venue where the creative spirit is energized by nature and inspired by urban possibility. The identity brings to life the polygonic shapes, while reflecting a modern and abstract sentiment. It also doubles as an elemental form—alternating between a tree and leaf depending on its use tying to Sacramento's nickname, City of Trees.
Collateral design uses a natural color palette and contemporary finishes, to mirror the overall aesthetic of the hotel. Organic materials and textures, and geometric patterns, across both in-room and sales collateral, create an intersection reminiscent of the historic and contemporary convergence in the space. It all culminates in a reflection of Sacramento's evolving city landscape.
Credits
Creative Director - Kenn Fine
Art Director - Verity Kent
Designer - North Bryan
Project Director - Ashley Bird