Prūf Cultivar Wins IMA Best in Class
Posted in Results — May 25, 2017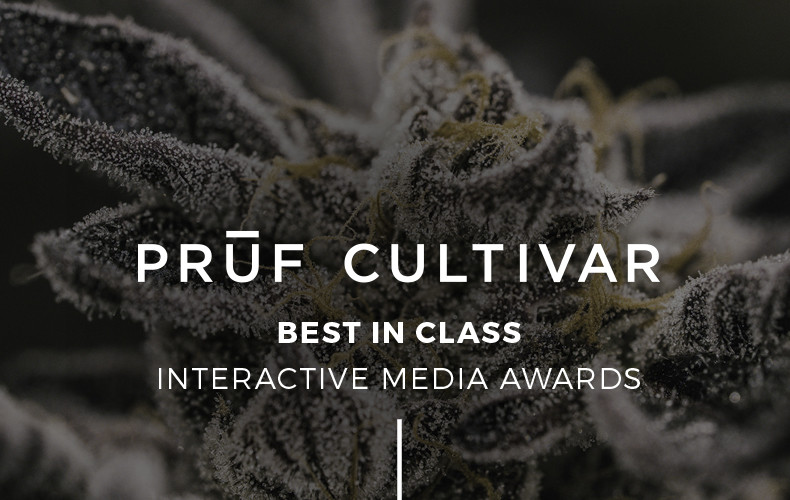 Prūf Cultivar has won Best in Class in the 2017 Interactive Media Awards. Their FINE site earned an overall score of 494 out of 500, including perfect scores for design, content, feature functionality, and usability.
The website adds major credibility to a company and industry trying to escape "stoner culture" connotations of the past and raise industry standards with technology-driven growing conditions and refined consumer branding, empowering people to bring cannabis into their daily lives.
This award not only speaks to the high-quality of the digital destination, but also to Prūf Cultivar's industry-redefining brand of high-tech, high-class, high-end Elevated Cannabis. When people think cannabis, they may think VW bus; this site's more Audi or Tesla.
Congratulations to all.
Credits:
Agency: FINE
Designers: Michelle Chen (web design), Mehran Azma (brand design)
Creative Director: Tsilli Pines
Project Director: Amber Stansfield
Strategists: Kenn Fine/Josh Kelly
Information Architecture: Lisa Wright
Copywriter: Allyson Marrs
Client: Groundworks