Prūf Cultivar Takes Gold at the Summit Creative Awards
Posted in Results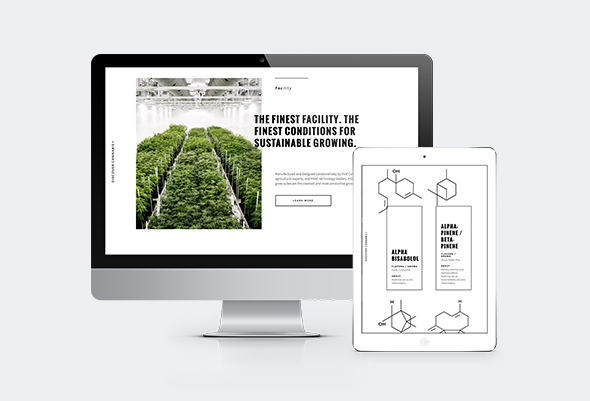 Cannabis brand, Prūf Cultivar wins Gold in the Consumer website category at the 2017 Summit Creative Awards. Prūf scored among the best, competing against more than 5,000 submissions from 24 countries.
The award adds to Prūf's growing collection and budding credibility, including Best in Class at the 2017 Interactive Media Awards, the prestigious Graphis Letterhead Award, a 2016 Davey Gold Award, and a 2016 W3 Award. Prūf seeks to escape the stoner culture and raise industry standards with technology-driven growing conditions and refined consumer branding, in turn empowering people to bring cannabis into their daily lives.
Gold never looked so good. Congratulations to all.
View the work.
Credits:
Agency: FINE
Designers: Michelle Chen (web design), Mehran Azma (brand design)
Creative Director: Tsilli Pines
Project Director: Amber Stansfield
Developers: Tim Shedor
Strategists: Kenn Fine, Josh Kelly
Information Architecture: Lisa Wright
Copywriter: Allyson Marrs
Client: Groundworks