PAE Engineers Wins at Summit Creative Awards
Posted in Results — Jun 20, 2017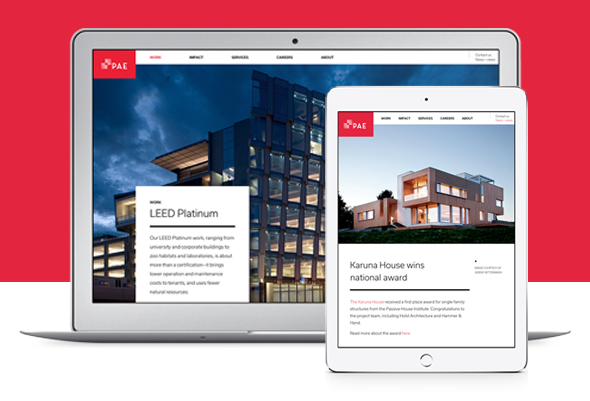 The website for PAE Engineers picked up another award, this time in the 2017 Summit Creative Awards' B2B category. PAE scored among the top, competing against more than 5,000 submissions from 24 countries.
The award adds to a growing collection for PAE, including Best in Class in the 2017 Interactive Media Awards and the Stevie Awards. The website has become an archetype in the AED industry.
PAE is a global leader in sustainable engineering design. Their digital brand home is as bold and energetic as the work in their portfolio — a site worthy of the company that engineered the world's largest living building: Seattle's Bullitt Center.
Credits:
Agency: FINE
Designer: Arune Suvanvej
Creative Director: Tsilli Pines
Project Director: Amber Stansfield
Developers: Niles McGiver, Emmanuel Garcia
Client: PAE Engineers